Man United Star Makes Frightening Bruno Fernandes Claim After Hat-Trick Against Leeds
KEY POINTS
Bruno Fernandes completed a hat-trick in Manchester United's EPL opener
Fred predicts that the Portuguese is just getting started
Ole Gunnar Solskjaer likes what he sees in the midfielder
A Manchester United attacker is certain Bruno Fernandes' hat-trick is just the tip of the iceberg.
It has been a wonderful Saturday at Old Trafford as Manchester United started the new English Premier League season with a bang.
The Red Devils thumped Leeds United, 5-1. Fernandes led all goal scorers with a sensational hat-trick that seemingly served as a glimpse of another tremendous campaign.
Raving about Fernandes' incredible performance, Fred--who scored the fifth and final goal for Manchester United--took to Twitter his dire warning to other clubs.
According to Fred, more spectacular things are bound to happen this season as Fernandes is "only getting started."
"I dread a world where we never signed [Fernandes]," Fred tweeted. "One of the best ever [Manchester] United signings and he's only just getting started."
Fernandes is continuing where he left off in the Premier League. He was the top goalscorer for Manchester United last season, having notched a total of 18 league goals.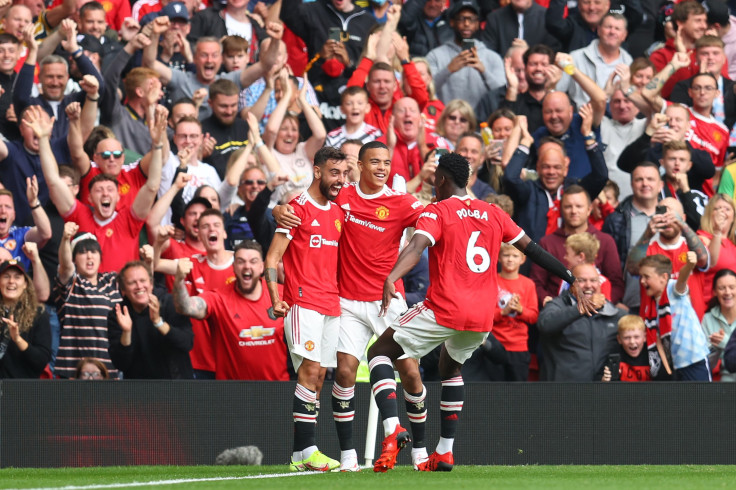 However, Red Devils boss Ole Gunnar Solskjaer has different things in mind in terms of his team's goal-scoring this campaign.
Speaking to reporters after the game, Solskjaer acknowledged Fernandes' success but he also stressed the need to share the ball.
"I know that the headlines will probably be about Bruno [Fernandes] or Paul [Pogba] but this is a team effort," Solskjaer said. "The space Mason [Greenwood] creates for Bruno when the two open up the channels has been worked on this week. I am very impressed with Paul's fitness levels as well. He looks fit, ready to go. I love seeing Paul, Bruno, all these guys smiling, enjoying their football. It has been a perfect day in that respect."
Manchester United is stacked with well-rounded strikers such as Anthony Martial, Mason Greenwood and Edinson Cavani.
However, the attacking midfielders outclass the aforementioned forwards against Leeds, and only Greenwood managed to bag a goal.
Nevertheless, Solskjaer remains positive that aside from Fernandes, his other options in the attacking department, including newcomer Jadon Sancho will also bring in more goals.
"To be able to spread the goals across more forwards is going to be important for us," the manager emphasized. "An attacking midfielder should not be the only player reaching 15 or 20 goals for us, no. "
"Anthony [Martial] will score more goals than he did last season, Mason [Greenwood] will develop, Edinson [Cavani] started late last season so will score more goals, Jadon [Sancho] will come in and chip in with goals. So I feel confident that the burden is not just on Bruno to score."
© Copyright IBTimes 2023. All rights reserved.