Manchester City Coach Pleased With New Recruit's Performance Versus Olympiacos
KEY POINTS
Ferran Torres draws first blood in Manchester City's dominant win at home
Team manager Pep Guardiola is pleased with Torres' performance
Guardiola is happy with how his players are sporting their best foot
Ferran Torres is starting to exceed expectations of Manchester City manager Pep Guardiola as his stellar form was in full display in the team's 3-0 romp of Olympiacos in the UEFA Champions League on Tuesday.
The 20-year-old registered the first point on the scoreboard just 12 minutes into the contest at the Etihad Stadium, putting pressure on Olympiacos' side to answer back and tie the ball game.
"He played really well again, brilliant goal, moved really well with and without the ball, he's growing, he's already scored a lot of goals and we are happy with his performance," Guardiola said of Torres, per Goal.
Gabriel Jesus and Joao Cancelo then came off the bench near the end of the second half and hammered the final nail in the coffin with two consecutive goals, snuffing out a gutsy second-half rally from their Greek counterparts.
Torres' assertiveness on the pitch complemented the aggressiveness of Jesus, who made his return to action after sitting on the sidelines for months due to a knee injury, BBC reported.
"It was important, of course. The fact he's back is so important, it's good news, especially for the striker to score a brilliant goal. But there were good things tonight, delighted with most of the game and happy that Gabriel is back," Guardiola stated.
The victory extended Manchester City's undefeated streak in the group stages to 14 games, and they will have the chance to qualify from Group C when they travel for the return game with Olympiacos on Nov. 25.
Torres added a feat to his growing list of accolades. His goal made him the third-youngest player to score in four consecutive Champions League appearances behind Kylian Mbappe and Erling Haaland.
After demonstrating a dominant showing in their most recent outing, Guardiola urges his men to give themselves a pat on the back.
"They'll have a day off and then two days to prepare. It's time to enjoy the victory, the position in the table, and move forward," he stated. "I'm delighted with the situation we have. We struggled at the beginning, but we moved forward, we dropped points at West Ham, the rest maybe we deserved."
However, Guardiola maintained that there's no room for complacency as Manchester City's next assignment is against Liverpool in the English Premier League on Sunday.
"Just six or seven games, there's a lot still to play, one more before the break. Now is the time to enjoy. Tonight, nine points and then tomorrow we recover and prepare for the game against Liverpool," he said.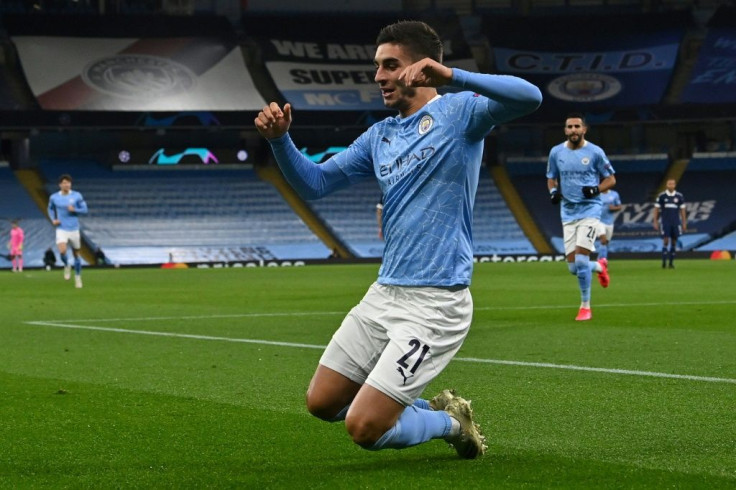 © Copyright IBTimes 2023. All rights reserved.