Manchester United Legend Names Only Player Better Than Cristiano Ronaldo
KEY POINTS
A Manchester United legend named one teammate he thinks was better than Cristiano Ronaldo
Ronaldo won his first Ballon d'Or at Manchester United
Manchester United already found their new Ronaldo
A former Manchester United midfielder named the only player he thinks was better than Cristiano Ronaldo.
Without a doubt, Ronaldo was a superstar in every club he played for. He had some of the best years of his stellar career at Man United, In fact, he became the club's first-ever Portuguese player when he signed before the 2003–04 season. His transfer fee of £12.24 million ($15,900,000) made him, at the time, the most expensive teenager in English football history.
During his time with Manchester United, the young Ronaldo played along with Ryan Giggs and Paul Scholes. Looking back, one of the most successful periods of Giggs' and Scholes' careers came while Ronaldo was at the club, with United winning six major trophies in three years. This was during Ronaldo's prime between 2006 and 2009.
On top of that, "CR7" even won the first of his five Ballon d'Ors during his time at United. Many are convinced that Ronaldo was the best player of the club at the time. However, Giggs still ranks Scholes above him.
Giggs and Scholes were at United together for 18 years and were part of the Treble-winning side of 1999. And in the recent interview with Premier League Productions, Giggs insists Scholes was his greatest teammate at Manchester United, despite having played alongside Ronaldo for six years, Manchester Evening News reported.
"He's [Scholes] probably the best United player that I played with. People always ask 'who's the best player you've played with?' and probably [ability-wise] Cristiano for what he's gone on to do with Real Madrid, Juventus and Portugal but the best United player I played with was Scholesey for all the reasons I've just given you," Giggs explained.
Giggs further stated that no other player can be compared to what Scholes has done. He even noted that Schole's style of playing has allowed his teammates to play better as well.
"There was no other player like him. I felt on my day that I could do what most footballers could do but I could never do what Scholes did. As soon as Scholesy got the ball and turned you made a run, he didn't even need to look. He'd be playing the ball exactly where you'd want it," Giggs added.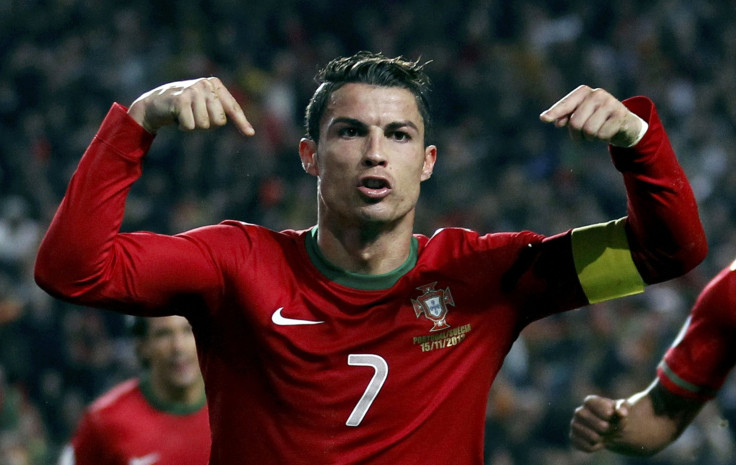 Today, Manchester United may have already found their new Ronaldo. Bruno Fernandes has been absolutely sensational for United thus far. He has scored three goals and racked up two assists since his January move and fans are optimistic he can continue his sublime form going forward.
© Copyright IBTimes 2023. All rights reserved.