Mandatory Heart Screens Could Save Thousands Of Newborns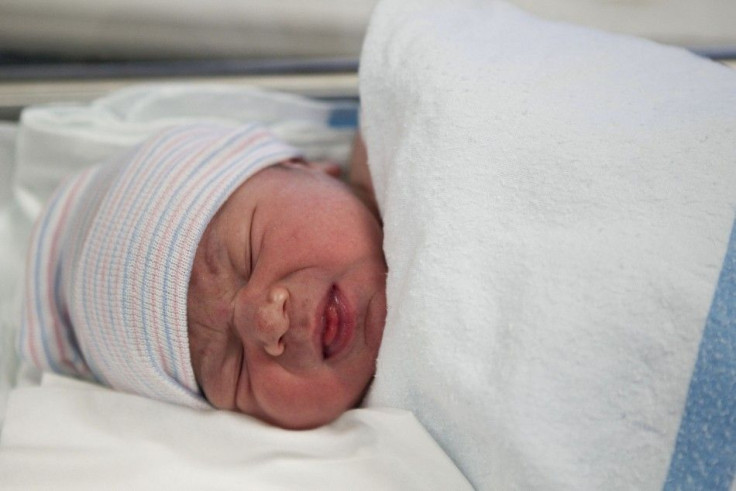 Thousands of newborns could be saved if the U.S. and UK institute mandatory screening for life-threatening heart defects, according to a new study published Wednesday in the journal The Lancet.
Researchers from Queen Mary, University of London recommend that all newborn babies undergo a screening using pulse oximetry -- a cheap, non-invasive instrument that measures blood oxygen levels and can be used to diagnose congenital heart defects.
A congenital heart defect is a condition present at birth that compromises the heart's functionality, usually by obstructing blood flow or causing blood to flow in an abnormal pattern. Babies with a defect usually have less oxygen in their blood, making pulse oximetry an effective way to diagnose the condition.
Although congenital heart defects are the most common kind of birth defect, they are still very rare -- approximately 35,000 babies are born with a congenital heart defect every year, according to the March of Dimes. Some defects are hereditary, but maternal illness -- such as diabetes or lupus -- and the use of alcohol and narcotics raises the risk of heart defects. Maternal obesity raises the risk as well.
Congenital heart defects can be deadly. They were the leading cause of death in newborns in 2005, the most recent year fatality statistics are available, according to the Centers for Disease Control and Prevention.
Surgery can correct the defect if it is caught early enough, but most doctors rely on a routine physical examination to detect the condition, which can miss critical problems, researchers said. While the CDC and the NIH do not provide statistics for the number of infants diagnosed via routine physical exam, the pulse oximetry device had a 76 percent success rate in detecting heart defects in 230,000 newborns tested, according to the study.
(The device also had a low false-positive rate, only .14 percent, which limits unnecessary anxiety thatcan accompany an incorrect diagnosis, researchers said.)
Heart defects in newborn babies are thankfully rare but their potential impact is devastating, Dr. Shakila Thangaratinam, study author and professor of obstetrics at Queen Mary, University of London, told the Canadian Broadcasting Corporation. This study is really important because by including such large numbers of babies, we can show that pulse oximetry is effective at picking up defects, without misdiagnosing healthy babies.
The test costs less than $10 to perform and could save countless lives, researchers said.
The use of pulse oximetry as a routine tool has been debated because experts call its reliability into question, according to the Agence France-Presse. However as larger studies continue to show it to be effective it is becoming more and more mainstream.
Adding this screening for newborns grew out of a lot of evidence in the literature showing that pulse oximetry can help enhance detection of critical congenital heart disease over current methods, including prenatal ultrasound and physical exam, Erica Elzey, a pediatric resident at John Hopkins Children Hospital in Baltimore, which began using the tool in January, said in a statement.
New Jersey, Indiana, Maryland and Virginia have all enacted legislation making the test mandatory.
Since it went into effect in August, 2011, we've screened about 50,000 to 60,000 babies, Dr. Terry Anderson, a pediatric cardiologist at The Children's Hospital of Philadelphia, who was not involved in the study, told ABC News. These babies are ready to go home and look healthy and nice and pink, but then they have this underlying condition and these are the babies that collapse or go into shock and potentially die, so detecting these babies right upon birth is certainly beneficial.
The study makes a compelling case for screening newborns with a pulse oximetry device, Peter Weissberg, medical Director at the British Heart Foundation, who was not involved in the study, told the Daily Mail.
It is a simple, cheap and non-invasive test, he said. The combination of this expert screening before and after birth should provide a powerful strategy for identifying babies with serious heart defects, so that they can be promptly treated.
© Copyright IBTimes 2023. All rights reserved.
FOLLOW MORE IBT NEWS ON THE BELOW CHANNELS