Manny Pacquiao vs. Jeff Horn: Betting Odds, Early Preview While Terence Crawford, Mikey Garcia Await Pac-Man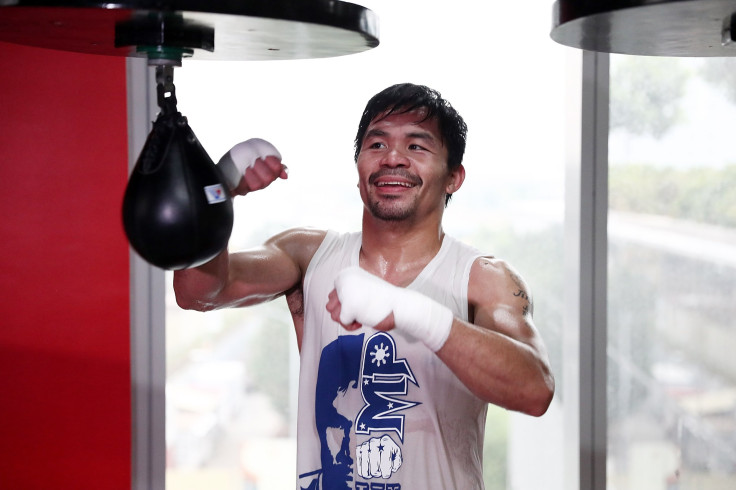 In the twilight of his boxing career, Manny Pacquiao (59-6-2, 38 KOs) may still have something left to prove. The Filipino icon currently serves in the Senate, but on Saturday he returns to the ring to face Jeff Horn (16-0-1, 11 KOs), an inexperienced Australian who will be fighting in his hometown and in front of 50,000 spectators at Suncorp Stadium in Brisbane.
But there is more to this fight than just a legend facing a relatively obscure boxer. The fight will be shown on ESPN, not pay-per-view or HBO, which has mostly been the home to Pacquiao fights over the past 10 years. The fight may also be viewed as a title-fight tune-up for Pacquiao, who at 38 years old may still have something left in him.
Waiting in the wings is superstar Terence Crawford, who like Pacquiao is promoted by Top Rank. Crawford, 29, might be the best pound-for-pound boxer in the world and is desperate to showcase his skills against a big-name fighter.
Many would view Crawford as a great final opponent for Pacquiao, should he decided to finally hang up his gloves.
A win or loss to Crawford would prove to the world that Pacquiao ended his career against one of boxing's best and in a far more honorable fashion than longtime rival Floyd Mayweather, who in August will take on Conor McGregor, a UFC headliner who has never had a professional boxing fight. Boxing legend Bernard Hopkins told International Business Times in June that he is skeptical Mayweather and McGregor will even fight — a sharp contrast to the career path Pacquiao has taken and his potential bouts after Horn.
"As far as Crawford is concerned, he could be the final opponent," Top Rank CEO Bob Arum said of Pacquiao's next opponent after Horn. Another possibility is Mikey Garcia, who is 36-0 and fights Adrien Broner on July 29.
How Pacquiao ultimately chooses to end his career is anyone's guess. But after flirting with retirement, he effectively moved on from his defeat to Mayweather in May 2015, defeating Timothy Bradley and Jessie Vargas in 2016. Both victories were convincing and silenced any worries that Pacquiao would not be able to effectively overcome a torn rotator cuff injury.
However, his choice for his first fight of 2017 left many boxing experts and fans scratching their heads. Horn has fought to very little fanfare, having debuted in 2013 and with all of his fights taking place in or around Australia. The 29-year-old hasn't faced anyone of note and has only had five fights that were scheduled for 12 rounds.
While trainer Freddie Roach has viewed Horn as a tune-up fight, Arum has openly stated that Horn should not be taken lightly. Arum described the 29-year-old as "formidable" and "durable."
The odds are certainly not in Horn's favor, according to VegasInsider.com. Pacquiao is listed as the big favorite at -600, while Horn's odds are at +450.
© Copyright IBTimes 2023. All rights reserved.