March Madness 2012: Best Apps For Android, iOS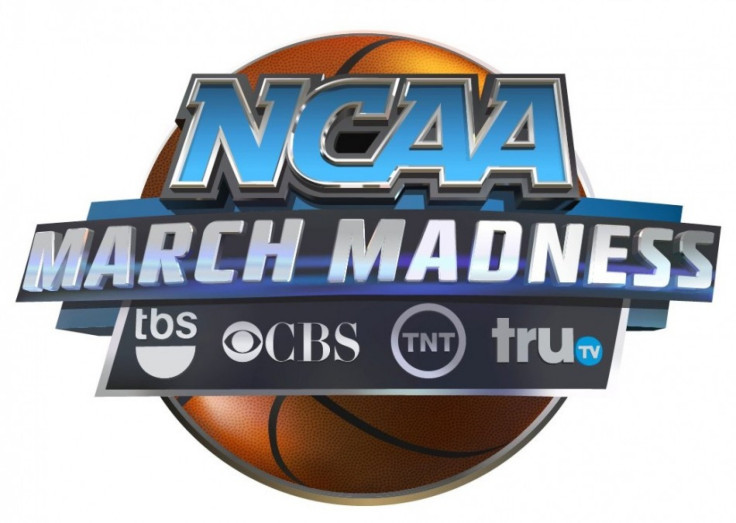 As the NCAA March Madness basketball tournament approaches, fans are making last-minute changes to their brackets and daily schedule. As part of the pre-tournament preparations, tech-savvy fans are loading their smartphones with a large ensemble of NCAA March Madness apps that have recently hit the market.
March Madness apps from Google Play and the Apple App Store are helping fans of the tournament keep track of their bracket in company pools and also giving smartphone users the most up-to-date information about games in the tournament. If you own a smartphone and are in a March Madness office pool, you'd be a fool to pass on the edge these apps can give any fan.
Both iPhone and Android users have a plethora of options when it comes to the NCAA basketball tournament, none more important that the official NCAA March Madness Live Android App and iPhone App. This year is the first time the official NCAA smartphone app is being made available for Android (2.2 and higher) devices .
The official app of the tournament allows users to check scores for free, fill out and follow their brackets, get game alerts and listen to live game radio. For a $3.99 upgrade, fans can watch all 67 games of the tournament live from their Android or iOS device.
Aside from the official NCAA app, most smartphone applications dedicated to the tournament have been made for a specific operating system -- either Android or iOS. With that said, we've done our best to sort through the myriad of apps available and find the best March Madness apps for Android and iOS.
Best March Madness Apps For Android-based phones
1. Yahoo Tourney Pick 'Em
This March Madness application from Yahoo is perfect for those that are participating in a pool run on the Yahoo service. Prior to the tournament, users can adjust their bracket from the application. Any updates will automatically be saved on the Yahoo league you're linked to. Once the tournament begins, users can view a leaderboard and other members' brackets. [download link]
2. ESPN Bracket Bound
This application from ESPN was created to support the company's Tournament Challenge. Users can create up to 10 brackets for themselves and compete against aone. The best bracket wins $10,000. This is similar to the Yahoo application above in that users can adjust their bracket prior to the tournament, and after the tournament begins, they can keep track of how their picks are performing. [download link]
3. Pocket Bracket
This March Madness app allows users to create unlimited and have them automatically scored and updated during the tournament. The app also allows users to create and organize pools. You can make pools both private and public. Pocket Bracket also comes preloaded with 2011 data so that you can study historical records before choosing for the 2012 tournament. Detailed stat screens make it easier than ever to choose winning teams. [download link]
Best March Madness Apps For Apple iOS
1. Office Pool Picker 2012
For those that can't bother to make their own decisions about any of the games in the tournament, Office Pool Picker will help peole pick teams using odd personal preferences. It's the eHarmony of March Madness, says the company's description of the app. Using pop culture questions, the app will fill out your bracket. Though the questions have almost nothing to do with basketball, this app promises to complete your bracket in a very entertaining way. [download link]
2. March Madness Mania
Keep up with analysis from announcer and former coach Dick Vitale and other prominent expert using this app. In addition, check out replays, highlights and featured videos from leading sport journalism brands. When you need more information about the tournament then just the results of games, this application will provide the in-depth coverage you're looking for. [download link]
3. Sporting News NCAA Basketball
This free app from Sporting News offers several features that allows readers to catch up on the latest in NCAA basketball news on the fly. Choose favorite teams, set up automatic alerts and more for up-to-date information on the latest in college basketball news. When you're tired of looking at a bracket, this app will satisfy your craving for more NCAA basketball information. Best of all, when the tournaments over, this app will be just as valuable. [download link]
© Copyright IBTimes 2023. All rights reserved.
FOLLOW MORE IBT NEWS ON THE BELOW CHANNELS