Marijuana For Pets? Study Shows Pot May Be Effective For Animal Pain Relief, Illnesses
There are different opinions with regard to using marijuana on pets for medicinal purposes. It is a fact that animals' response to pot is not the same as the human reactions, so assuming that medical marijuana is all right for all living species is incorrect. However, there have been studies that show that weed on pets might be effective for certain types of illnesses.
Research conducted by scientists from the Cornell University College of Veterinary Medicine showed that 80 percent of the dogs who were given weed to manage pain felt relief and better mobility after two weeks to a month of treatment. The dogs were given CBD or cannabidiol, which is a compound found in cannabis flowers.
While there aren't many studies to further confirm marijuana's role in pet care as fact, word of mouth has prompted many pet owners to try it out. Cannabis-focused research agency BDS Analytics even said that in Colorado, California, Washington and Oregon alone in 2017, dispensaries had sold over $7 million worth of weed products for pets. These included snacks, rubs, and oils among others.
The findings are significant because almost every household in the United States is a home for at least one pet, and these owners spend some $1,000 annually just on veterinary bills. Even Martha Stewart has been tapped as an adviser to Canadian cannabis firm Canopy Growth, which develops weed-infused items for both pets and people.
Not all in the veterinary industry is as quick to jump into the trend, however, as laws governing pet weed are still lacking and unclear. As regulation for marijuana-infused products for pets is still in limbo, the majority of such products and services are only available online. If a veterinarian has a clinic in a state that allows it, administering weed to pets requires a thorough discussion about its pros and cons with interested pet owners.
According to Michigan Veterinary Medical Association vice president Dr. Christian Ast, veterinarians are placed in an awkward situation with regard to giving weed. However, if clients do ask about it, he makes sure that the pros and cons are all laid out and safety concerns are raised. Vets usually use CBD oil for pet treatment. He hopes, however, that solid laws governing weed for pets would be put in place soon, so that safety issues are put in the open and veterinarians do not also place their practice and license at risk.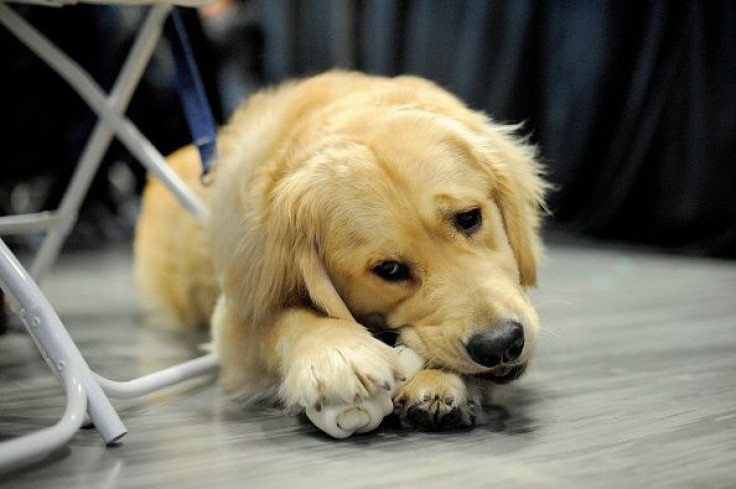 © Copyright IBTimes 2023. All rights reserved.