Marine Chain Was A North Korean Cryptocurrency Scam, Says Report
The Insikt Group in a report Thursday on cyber threats said it had high confidence that Marine Chain Platform, an asset-backed cryptocurrency, was a scam originating from North Korea.
The report also noted that the Kim regime — a three-generation family of North Korean leadership descended from the country's first leader, Kim Il-sung — had developed a model for using and exploiting the internet that is unique, and the leadership is fast to adopt new services or technologies when useful and cast them aside when not useful anymore.
"We explore the persistence of trends in internet security, social media use, and cryptocurrency, and reveal greater insight into the way North Korea uses the internet to generate revenue for the Kim regime," the report noted.
The report explained about a scam called Marine Chain operated by a network of North Korea enablers in Singapore, and mentioned about other coins, called interstellar, Stellar, HOLD, or HUZU, also possibly tied to North Korea.
According to the report, Marine Chain enabled the tokenization of maritime vessels and owners. The website seemed to replicate a site called shipowner, which offered the same service. The Marine Chain website was registered on four different IP addresses. Supposedly, one of these IP addresses had previously hosted a fraudulent trading site called Binary Tilt, which was reported by Canada and resulted in huge losses for dozens of individuals.
The domain registration history for marine-chain ((www.marine-chain.io) shows the IP address was last active Sept. 10, the report said. A search on the internet shows that the website
is currently not functional.
The report further said that two men — Tony Walker and HyoMyong Choi — were linked to Marine Chain's LinkedIn page. They both attended the National University of Singapore which it said had "small groups friendly to the Kim regime."
Their profiles currently do not show any connection to Marine Chain, and the company's profile page also does not exist.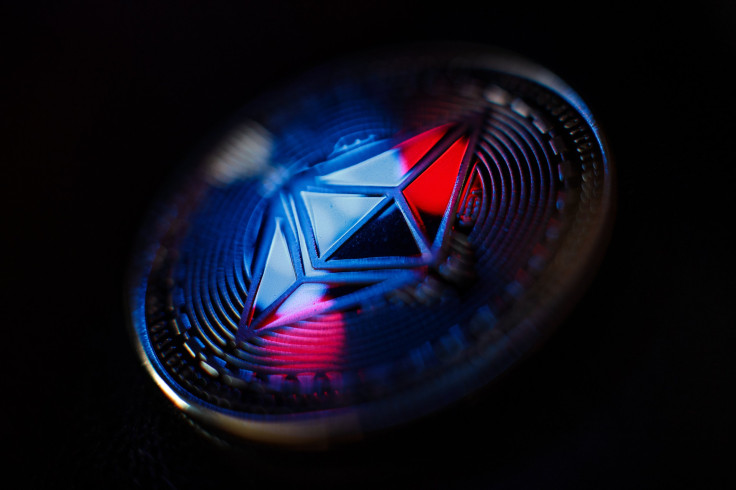 "The other prominent Marine Chain Platform employee we could track down was the CEO... Captain Jonathan Foong Kah Keong. What makes Capt. Foong stand out from the average cryptocurrency or blockchain scammer is that he has been connected to Singaporean companies that have assisted North Korean sanctions circumvention efforts since at least 2013," the cyber threat analysis report revealed.

Insikt Group said Capt. Foong no longer listed his position as CEO of Marine Chain in his LinkedIn profile although he had spoken at numerous events over the past year where he had repeatedly cited his position in the firm.
These links to Marine Chain Platform mark the first time this vast and illegal network has utilized cryptocurrencies or blockchain technology to raise funds for the Kim regime. However, it is unclear how much money the Marine Chain scam made for the regime.
It has been noted previously that North Korea is turning to cryptocurrency to bypass international sanctions, which the country has been subjected to since 2006.
Separately, a report published by Group IB, which develops software and hardware for proactive cyber defense, pointed out that 14 cryptocurrency exchanges were hacked — between 2017 and the third quarter of 2018— of which five attacks have been linked to North Korean's hacking unit Lazarus Group (a state-sponsored group), including the attack on Japanese crypto exchange Coincheck, when $534 million in cryptocurrency was stolen.
© Copyright IBTimes 2023. All rights reserved.