Markets Struggle As Traders Fret Over Another Fed Hike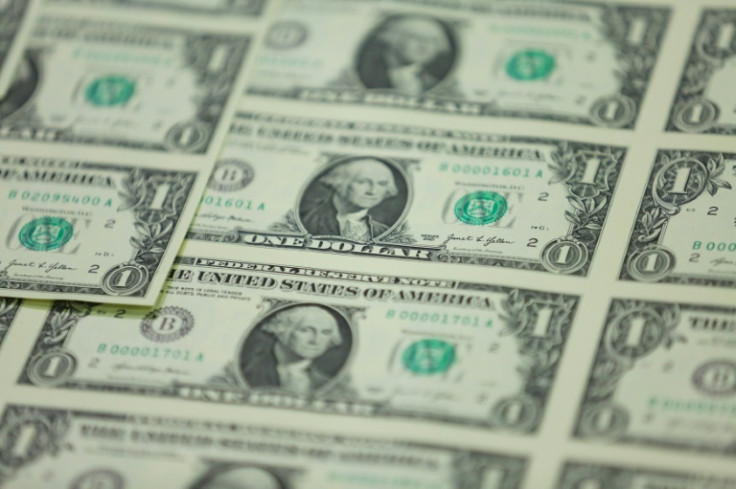 Stock markets stuttered Tuesday on renewed concerns that the Federal Reserve will hike rates again, while another weak batch of trade data compounded worries about the struggling Chinese economy.
The positive sentiment that fuelled a rally through much of July has given way to nervousness that while US inflation is coming down, officials will keep tightening monetary policy to make sure they have prices under control.
Those concerns were magnified Monday when Fed Governor Michelle Bowman repeated her weekend comments that she wanted to see "evidence that inflation is on a consistent and meaningful downward path" and rates should be lifted again.
Talk of another increase has jolted the feel-good mood that came after the Fed's latest policy meeting, when it said it would be more data-dependent in making decisions -- which many took as a hint it had finished raising rates.
Still, New York Fed chief John Williams told the New York Times he thought "monetary policy is in a good place -- we've got the policy where we need to be".
In an interview published Monday, he added it was "an open question" on whether rates needed to go even higher.
But he said if inflation continued to soften then interest rates could start coming down next year or in 2025.
Analysts also warned that while the US economy remained in rude health after more than a year of tightening, there were still recession fears.
"There is no way the Fed can do the level of tightening that it's done so aggressively and not have some damage," Kristina Hooper, of Invesco, told Bloomberg Television.
"That's why I believe it's going to be a bumpy landing."
Wall Street's three main indexes enjoyed a strong start to the week, with focus turning to the release of consumer price inflation due later in the week. A mixed jobs report on Friday left investors with little to gauge the Fed's next move.
Adding to the negativity, data showed Chinese July exports plunged the most since early 2020, while imports sank for a ninth straight month.
The figures come as the economy is battered by weak demand at home and abroad, and represent the latest in a string of weak data, putting pressure on leaders to act.
While authorities have pledged in recent weeks to provide support to various parts of the economy, there has been little follow-through action, leaving investors frustrated and fuelling concerns about the growth outlook.
"With numbers this poor it surely can't be too long before Chinese policymakers take further steps to support their economy with further easing measures," said Michael Hewson at CMC Markets.
"However, there appears to be some reluctance to do so at any scale for the moment, due to concerns over capital outflows."
Hong Kong and Shanghai dropped along with Seoul, Wellington, Taipei, Manila, Mumbai and Bangkok. Sydney was barely moved but there were gains in Tokyo, Singapore and Jakarta.
London, Paris and Frankfurt joined the sell-off at the open.
The prospect of the Fed lifting rates again boosted the dollar agianst its peers.
National Australia Bank's Tapas Strickland warned of another possible hurdle for stocks next month as the US government faces another federal shutdown if lawmakers do not agree a funding deal.
While the crisis -- similar to that seen in 2018-19 -- does not threaten a default, it could see the closure of key services, which Strickland said could play a role in the Fed's decision-making.
He pointed out that reports suggested Republicans were "emboldened by the ratings downgrade by Fitch Ratings, to cut spending and bring the deficit under control".
"For the market, this issue could gather steam just as we head towards the next (Fed) policy meeting in late September, and it could be a factor in the Fed's decision on rates."
Tokyo - Nikkei 225: UP 0.4 percent at 32,377.29 (close)
Hong Kong - Hang Seng Index: DOWN 1.8 percent at 19,191.62
Shanghai - Composite: DOWN 0.3 percent at 3,260.62 (close)
London - FTSE 100: DOWN 0.3 percent at 7,532.00
Euro/dollar: DOWN at $1.0998 from $1.1006 on Monday
Pound/dollar: DOWN at $1.2758 from $1.2783
Euro/pound: UP at 86.20 from 86.07 pence
Dollar/yen: UP at 143.00 yen from 142.47 yen
West Texas Intermediate: DOWN 0.5 percent at $81.52 per barrel
Brent North Sea crude: DOWN 0.6 percent at $84.86 per barrel
New York - Dow: UP 1.2 percent at 35,473.13 (close)
© Copyright AFP 2023. All rights reserved.