Markets Tailspin On New Greek Bank Woes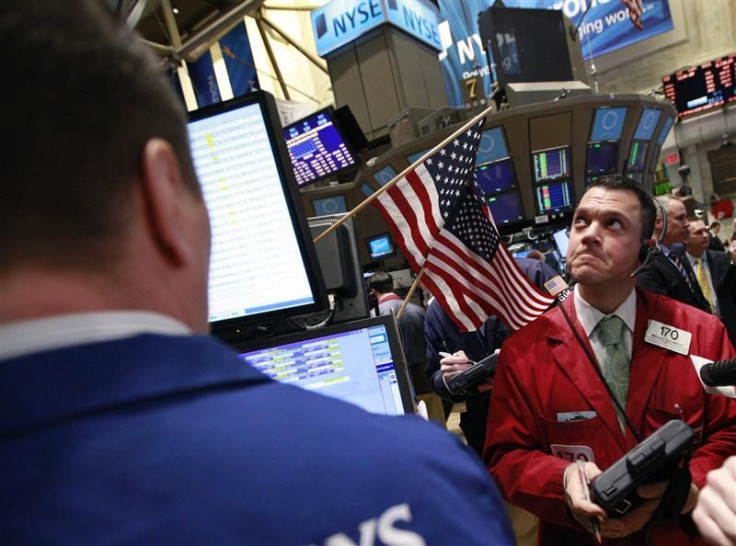 Stocks and commodities plunged Wednesday after the head of the European Central Bank -- a lynchpin in the euro zone's effort to contain the effects of its sovereign debt crisis -- suggested that some Greek banks will be left to collapse.
Mario Draghi, speaking after the ECB announced its intention to keep a benchmark interest rate at a record low 1 percent, said of a $25 billion recapitalization program meant to save Greek banks from collapsing that only certain viable banks will qualify, suggesting at least some Greek banks will be left to die.
We will be distinguishing which Greek banks are viable so as to be maintained as counterparties for the monetary policy operations and which are not going to be viable as counterparties for monetary policy operations, Draghi told a news conference.
The banks that are viable would become counterparties in monetary policy operations and the others would not, which means that they would go on ELA.
Going on ELA, or emergency liquidity assistance is a death-knell for Greek banks, as it implies insolvency and is a temporary measure used so that the bankrupt financial institution can be nationalized, acquired by a rival or picked apart by creditors.
And while ECB Vice-President Vitor Constancio said the whole plan will be implemented in an orderly fashion without creating any turbulence in Greece, the markets convulsed.
European stock exchanges plunged: France's CAC 40 Index and Germany's DAX dropped 2.80 and 2.93 percent, respectively; British and Russian markets tumbled by similar percentages.
In the U.S., the reaction was a bit more tempered with the broad-based S&P 500 Index of stocks down 1.13 percent, and the tech-heavy Nasdaq Composite Index was down 1.7 percent.
Commodities, meanwhile, got crushed. The price of gold on the Comex plunged 3.3 percent and at one point had been down 3.5 percent. The gold price collapse extended a decline in precious metals prices that began late last month. Since Feb. 28, 2012, when the most actively traded gold contract closed at $1,791.20, the price of the yellow metal has fallen 9.7 percent. The price of silver was even more extreme. It fell 5.8 percent, extending to 15.7 percent the drop in precious metals prices that began Feb. 28.
Oil was down $2.14 to $101.87 per barrel of light sweet crude for New York delivery, as nearly all other energy. Agricultural commodities, strangely, were outperforming, with coffee, corn, soybean and lean hogs all up on the Chicago Mercantile Exchange.
The one bright spot in the market was in U.S. Treasuries, the go-to investment when uncertainty rattles the market. All medium and long-term U.S. Treasuries went up in price. The yield on the benchmark ten-year note, which moves opposite price, was recently down to 2.255 percent.
Speaking of uncertainty, trading in futures for the VIX Index, a financial derivative that goes up when there is high uncertainty about the direction of the market, was roaring. Colloquially known as the fear index, the VIX was up 9.39 percent at mid-day, the sharpest jump since February.
© Copyright IBTimes 2023. All rights reserved.
FOLLOW MORE IBT NEWS ON THE BELOW CHANNELS