Massachusetts Legislature Passes 'Upskirting' Ban After Controversial Ruling By Supreme Court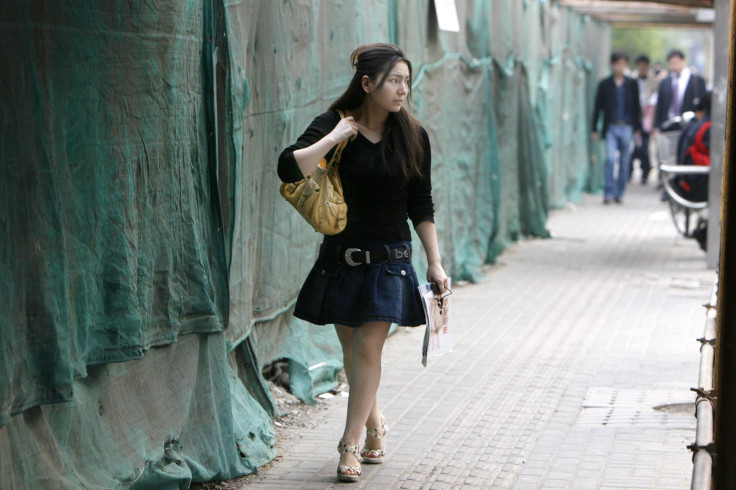 Massachusetts lawmakers approved a bill Thursday to ban those who take "upskirt" pictures of women and children in public.
According to reports, the bill came a day after the state Supreme Court ruled that the law aimed at criminalizing voyeurism did not apply to a man who took pictures with a cell phone up the skirts of female passengers riding the Boston subway, and that he did not violate state law because the women were clothed.
"It is sexual harassment. It's an assault on another person whether it's a child or an adult," Senate President Therese Murray reportedly said moments after the Senate unanimously approved the bill. "Woman and children should be able to go to public places without feeling that they are not protected by the law."
The bill will now go to Governor Deval Patrick who has reportedly committed to signing it, his office said Thursday.
A lower court's ruling against Michael Robinson, 31, who was arrested in 2010 by Massachusetts Bay Transportation Authority, or MBTA, police for taking pictures up women's skirts, was overturned by the Supreme Judicial Court Wednesday.
Referring to a "Peeping Tom" law, Justice Margot Botsford reportedly wrote in an eight-page ruling that a female passenger wearing a dress or a skirt is "not a person who is 'partially nude.'" The "Peeping Tom" law protects people from being photographed or recorded when they are nude or partially nude.
The law "does not apply to photographing... persons who are fully clothed and, in particular, does not reach the type of upskirting that the defendant is charged with attempting to accomplish on the MBTA," the ruling reportedly stated.
After the case against Robertson was dismissed, according to reports, Suffolk County District Attorney Daniel Conley called for a rewrite of the law on Wednesday during a press conference.
Keri Rodrigues Lorenzo, vice president of the Massachusetts National Organization for Women, told FoxNews.com that the organization was "very disappointed."
"The idea that women are allowed to be subject to such a predatory intrusion and incredibly gross violation of privacy for simply having the audacity to wear a common item of clothing while riding public transportation in Massachusetts is outrageous," Lorenzo wrote, in a statement.
© Copyright IBTimes 2023. All rights reserved.