Mattresses Sold At Costco Recalled Over Mold Concerns; How To Check If Yours Is Affected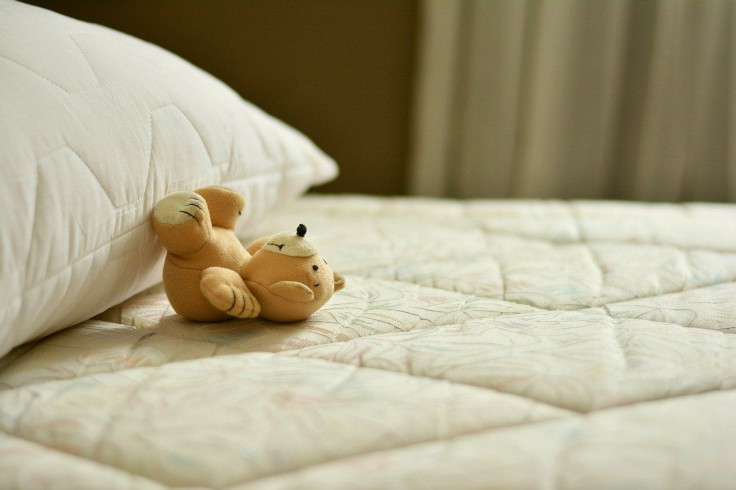 KEY POINTS
FXI has notified Costco customers about the recall
The recall affects various sizes of the mattresses
Customers have the option to return or replace them
FXI has recalled certain mattresses sold at Costco due to concerns over mold growth. Customers should check whether the mattresses they bought have developed molds.
Some of the mattresses may have been exposed to water during manufacturing at a facility in San Bernardino, California, the company said in a notification letter sent to Costco members Monday. This means they may be damp or have developed molds after packaging for shipment — mold spores can grow if there is a suitable amount of moisture.
Those who purchased Novaform ComfortGrande or DreamAway mattresses should check if the units are included in the recall. It affects the California king, king, queen, full and twin sizes of the ComfortGrande 14-inch mattress, and the full and twin sizes of the DreamAway 8-inch mattress.
To find out if a unit is affected, you just have to look for the tag on the mattress. Check whether the mattress was manufactured at the San Bernardino facility, and if it is in the affected manufacturing date range.
The mattresses were manufactured between Jan. 2 and April 30 this year — Jan. 2 to April 30 for the ComfortGrande 14-inch mattresses and Jan. 30 to April 30 for the DreamAway 8-inch mattresses.
Customers who purchased the Novaform mattresses between Jan. 3 and June 23 from Costco stores or online should check for molds. FXI has shared photos of how the mold would look like and how the relevant information would appear on the tag.
The company clarified that "not all mattresses manufactured during these time periods were affected." Mattresses produced at other facilities were not included in the recall.
"It is quite possible that your mattress was not affected even though it falls within the manufacturing dates," the company said in a statement. "If your mattress was not damp or there was no visible mold when you opened your mattress package or within the first week of use, your mattress is likely not affected."
Customers who find molds on their mattresses can have them replaced or returned. Contact FXI at 888-886-2057 for more information.
"We sincerely apologize for any inconvenience that this may have caused you," added FXI.
© Copyright IBTimes 2023. All rights reserved.