McDonald's 4Q May be 10th Straight Double-Digit Earnings Increase - Analysts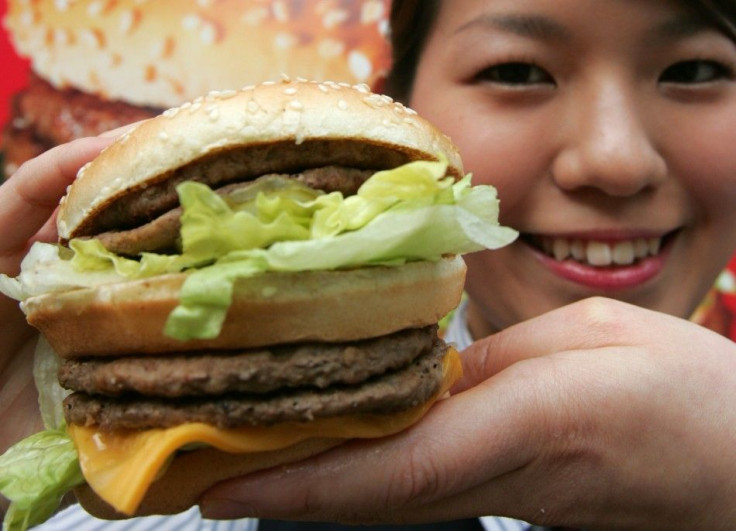 Rising sales of Smoothies and premium coffee likely helped boost the fourth-quarter 2011 earnings of McDonald's, the world's biggest fast-food chain, by 11 percent.
Analysts, who expect the Oak Brook, Ill.-based corporation to post its 10th consecutive quarter of double-digit earnings growth, point to newer, higher-margin menu offerings like Smoothies and premium coffees.
Offering such items has attracted new customers and, for the first three quarters of last year, enabled McDonald's to absorb food price inflation that has driven up costs for all types of restaurants.
Analysts also say earnings have risen because of customers who are seeing even more value in McDonald's meals compared to stay-at-home alternatives.
Traffic leverage helps limit price increases and continues to expand MCDs value gap versus food at/away from home pricing, Keith Seigner, a Credit Suisse research analyst who follows the company wrote in an October note explaining the way that company strategy was working.
A consensus of 25 analysts expects McDonald's will report earnings of $1.29 per share Tuesday, an increase of 11.2 percent from earnings over the same quarter a year ago. The consensus estimate emerges from a relatively tight range of forecasts, with the most pessimistic per-share earnings outlook just three cents lower than consensus and the most optimistic seeing profit just three cents higher than the median.
McDonald's may vindicate the optimists. Comparable sales -- an important metric known colloquially as comps that measures revenue from restaurants open at least a year -- increased in October and November, by 5.5 and 7.4 percent, respectively. December comps will be included in the quarterly report, but some in the Street are expecting blow-out numbers.
A closely followed survey conducted by Janney Capital Markets analyst Mark Kalinowski found 30 large franchise operators were reporting aggregate sales growth of 9.1 percent for December. The average expectation for December comps is four percent, according to Reuters. In the more than four years the monthly Kalinowski survey has been conducted, its results have been within 2 percentage points of reported comps for all U.S. stores 90 percent of the time.
All in all, we continue to believe that McDonald's is generating some of the very best U.S. same-store sales trends out of the top seven burger brands in the country, Kalinowski wrote in his survey note.
© Copyright IBTimes 2023. All rights reserved.