Mcdonald's And Chipotle Join Walmart And Target In Feeling The Pain Of Inflation, Lack Of Stimulus Checks
McDonald's and Chipotle have joined Walmart and Target in feeling the pain of soaring inflation that has been crushing the family budgets of low- and middle-income Americans and the lack of stimulus checks to deal with the situation.
Last week, McDonald's reported solid international sales for the second quarter of 2022 but lackluster U.S. sales. They increased 3.7% in the second quarter of 2022, down from 25.9% in the corresponding quarter of 2021. That compares with a 13% rise in international sales in the second quarter of 2022 and 75.1% in the corresponding quarter of 2021. When these figures are adjusted for inflation, second quarter revenues from U.S. operations decreased rather than increased from a year earlier.
Chipotle fared better than McDonald's, but that's thanks to price hikes, which create perception risks for the brand. "Our view is that the confluence of aggressive pricing action (aimed at preserving a margin structure, rather than providing value to the customer) and a more difficult economic climate risk provoking a change in the price perception for the brand and the trajectory of transactions," Quo Vadis president John Zolidis said in a note to his subscribers.
The situation for the two restaurant chains could have been even worse if it weren't for "down-trading," a trend where low-income consumers trade more expensive for less expensive product bundles. In this case, more costly formal dining for less expensive casual and fast-food dining.
In the previous weeks, both Target and Walmart warned Wall Street of a significant shortfall in their sales, as customers stayed with necessities, shunning discretionary items.
McDonald's management downplayed the lackluster performance in its U.S. operations. Instead, it focused on the execution of its Accelerating the Arches strategy. "The McDonald's System continues to demonstrate strength and resiliency," McDonald President and CEO Chris Kempczinski said following the release of the company's financial results. "Our second quarter performance reflects outstanding execution against our Accelerating the Arches strategy. By focusing on our customers and crew, enabled by a rapidly growing digital capability, we delivered global comparable sales growth of nearly 10%. Nonetheless, the operating environment across the competitive landscape remains challenging. While we are planning for a wide range of scenarios, I am confident that our plans and people position McDonald's to weather this environment better than others."
Apparently, Kempczinski refers to fast food chains, which do not have McDonald's scale to come up with bargain value meals.
Chipotle's management also downplayed the inflation challenges. Instead, it emphasized the brand's differentiation and pricing power strategy. "We are pleased with our second quarter performance during a period of inflation and consumer uncertainty," Chipotle Chairman and CEO Brian Niccol said. "Our pricing power and value proposition remain strong as our culinary and food with integrity commitment continues to be a key point of differentiation."
But the situation could get worse for both McDonald's and Chipotle, too, if soaring reflation leads to a full-blown recession, forcing people to downshift a step further: cut down on eating out in favor of eating at home.
Jolene Wiggins, CMO at Gravy Analytics, sees this already reflected in Chipotle's traffic.
"With inflation and gas prices soaring during the second quarter, Chipotle's year-over-year decline in foot traffic is likely a result of many people choosing to eat out less to save money," he told International Business Times in an email. "The decline could also indicate that the consumer shift toward food delivery and pick up, which came about due to the pandemic, is still strong even after COVID restrictions have been lifted."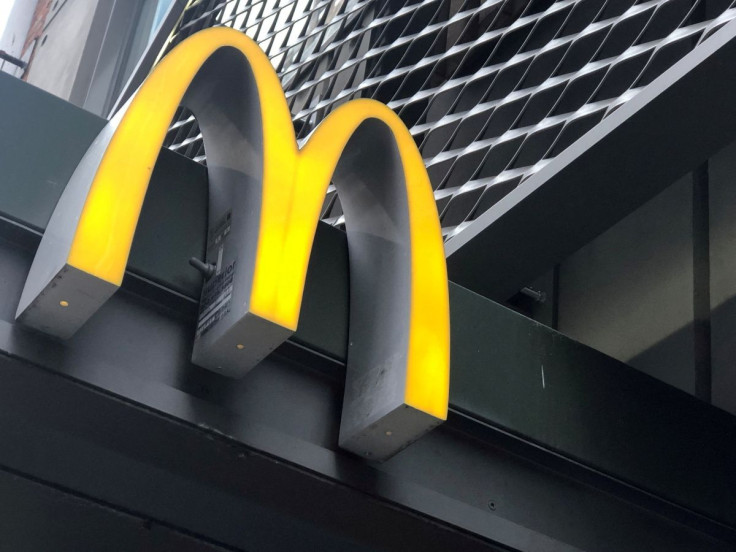 © Copyright IBTimes 2023. All rights reserved.