McDonald's (MCD) Shareholder Meeting 2014: Beef From All Sides As Critics Bombard Burger Giant With Fierce Protests
Conservatives are urging the burger chain to return to its family-friendly image, but health advocates say that's just what they've been fighting against.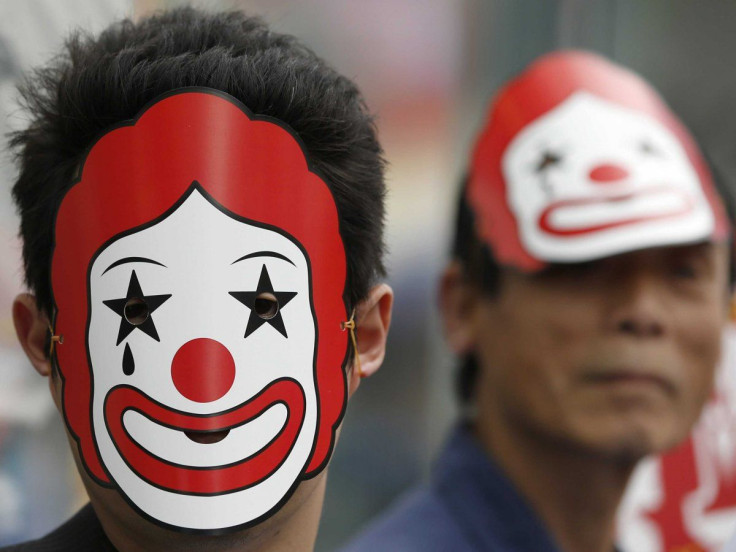 McDonald's is embracing a new generation, and a vocal censorship advocacy group is not lovin' it.
Parents and public-health officials have long condemned McDonald's Corporation (NYSE:MCD) for marketing its fast food directly to children, but now the burger chain is taking heat for the opposite reason -- conservatives say it's not family-friendly enough.
Over the past few years, critics say, McDonald's commercials have begun to pop up more frequently alongside shows like Seth MacFarlane's "Family Guy" and Fox's serial-killer drama "The Following." The Parents Television Council in Los Angeles has noticed, and it's not happy about the change. The conservative watchdog group, which habitually monitors adult content on broadcast television, is leading an impassioned effort to persuade the Golden Arches to return to what the PTC calls its "family-friendly" roots.
"There has been such a dramatic shift in their advertising behavior, and that's what's so shocking," Melissa Henson, PTC's director of grassroots advocacy and education, said in a phone interview last month. "There was a time, not that long ago, that McDonald's ads would be seen on 'The Wonderful World of Disney,' or the TGIF lineup on ABC. They were very consistent and very conscientious about aligning the ads with programming aligned with the family feel of McDonald's."
Henson said the company that brought us Mayor McCheese and Happy Meals has no business spending ad dollars on shows that routinely feature jokes about pedophilia and sex trafficking. And, she's not alone in that opinion. In advance of an annual shareholders meeting at McDonald's headquarters in Oak Brook, Illinois, on Thursday morning, the PTC has been collecting signatures through its "McDonald's: Win Back Our Trust" campaign, an effort to harness the power of social media and pressure the company into redirecting its ad budget toward programming the PTC deems more suitable -- like "reality competitions or talent shows on broadcast networks," Henson said.
A spokeswoman for McDonald's didn't respond to repeated requests to comment on the recent criticism or its advertising strategy.
PTC's campaign comes on the heels of an open letter to Don Thompson, McDonald's CEO, from Tim Winter, PTC's president, who noted that the restaurant chain has seen a dip in sales since it changed its advertising strategy, a correlation he believes is no coincidence. "Mr. Thompson, I believe McDonald's can improve its fortunes by returning to a family focus," Winter wrote.
Public-health advocates say such thinking is misguided, particularly because it operates under the premise that McDonald's and families are an appropriate match to begin with. On the contrary, say groups like Corporate Accountability International in Boston, the company has spent untold billions trying to figure out ways to get junk food into the hands of children, employing an arsenal of deceptive kid-friendly hooks tailored to undermine parental authority and reel in new generations of loyal Big Mac lovers.
"The reality is, the burger giant is anything but family friendly," Sara Deon, campaign director for CAI's Value [the] Meal campaign. "We're talking about a company that has been a leader in the predatory marketing of junk food to kids, a corporation that's been driving an epidemic of diet-related disease among children for decades."
Henson disagrees. She said there's a difference between child-targeted programming and family-targeted programming, and McDonald's is on firmer ground when it chooses the latter. "I think it's still generally considered to be a family brand," she said. "If you're a family brand and you're on a show where a woman's throat is slit, and she has blood gushing from a gaping wound in her neck, that seems like an inappropriate fit."
While "The Following" or "Family Guy" might be abhorrent to PTC, the shows are hugely popular with young audiences. McDonald's in recent years has suffered a significant loss of cachet among members of that same demographic, ad-savvy consumers who have grown up in a more health-conscious era than that of their parents. Add it all up, and you have in McDonald's "a company in crisis," as Deon sees it, and she's not surprised that the company would advertise on shows that reach a cohort known to be frosty toward its brand. "They do very poorly with Millennials," she said. "If you look at other fast-food restaurants, or fast-casual restaurants, McDonald's doesn't even make the top 10 places that these folks are thinking about."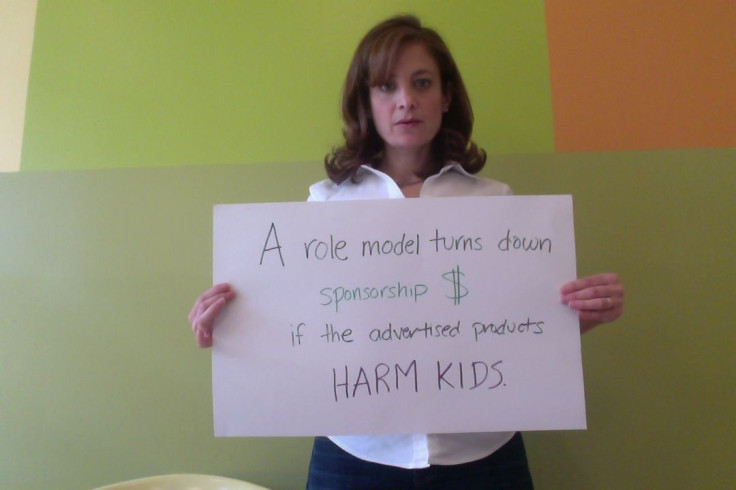 As PTC has been busy with "Win Back Our Trust," CAI has unleashed its own campaign, "Mom's Not Lovin' It," a coalition of parents and public-health advocates calling on McDonald's to end its longstanding practice of using celebrity athletes and other role models to market their food to children. It's just one of the many critical messages that will be jockeying for attention at Thursday's shareholders meeting on McDonald's corporate campus, where demonstrators angry over the company's low wages are already clashing with law enforcement.
With critical voices coming from all sides, the shareholders meeting should be interesting. And, Deon said that she thinks McDonald's days of deflecting public criticism with a marketing sleight of hand might be coming to an end. "They are a dinosaur stuck in the past," she said. "They're desperately trying to cling to tactics that the public doesn't want, parents don't want and health professionals don't want."
Got a news tip? Email me. Follow me on Twitter @christopherzara.
FOR FREE to continue reading
✔️ Unlock the full content of International Business Times UK for free
offer available for a limited time only
✔️ Easily manage your Newsletters subscriptions and save your favourite articles
✔️ No payment method required
Already have an account?
Log in
© Copyright IBTimes 2023. All rights reserved.