Measles Outbreak: Kids Are Dying Without MMR Vaccine In Europe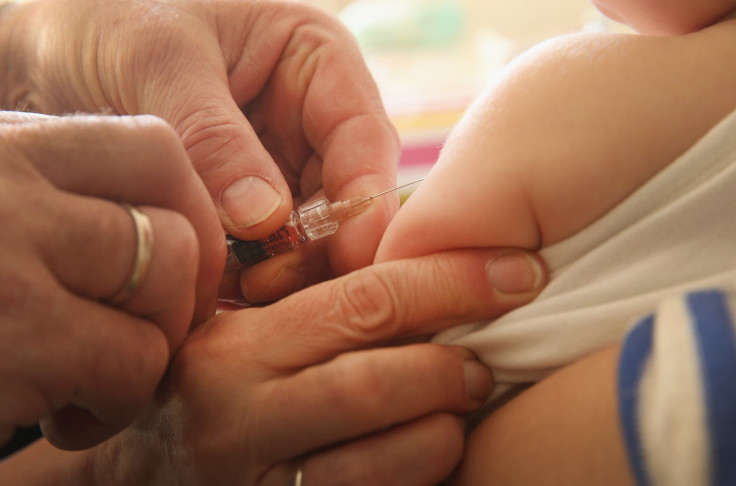 We have a measles vaccine that has prevented millions of infections and saved many lives over the course of the last few decades, but dozens of children are still dying of the virus across Europe.
The World Health Organization announced that a 6-year-old boy had recently died in Italy, the latest European fatality of a few dozen in the last 12 months. And the group is pointing the finger at parents who do not immunize their kids.
Although measles has been moving toward elimination in many countries, "remaining pockets of low immunization coverage allow the highly contagious virus to spread among those who choose not to vaccinate, do not have equitable access to vaccines or cannot be protected through vaccination due to underlying health conditions."
Read: Top Countries for Health Care Around the World
In the last year, 35 have died from measles, most of them in Romania, among thousands of infections across the continent, according to the WHO. About a third of those infected were under the age of 5.
Apart from Romania's 31 deaths and two in Italy, other countries with recent fatalities were Germany and Portugal.
"Every death or disability caused by this vaccine-preventable disease is an unacceptable tragedy," Dr. Zsuzsanna Jakab, the WHO's regional director for Europe, said in the statement. "We are very concerned that although a safe, effective and affordable vaccine is available, measles remains a leading cause of death among children worldwide, and unfortunately Europe is not spared. Working closely with health authorities in all European affected countries is our priority to control the outbreaks and maintain high vaccination coverage for all sections of the population."
According to the WHO, individual countries are working to get more people vaccinated, including adults. That includes the hardest-hit Romania, which has started a national campaign to improve immunization coverage.
It's not just Europe where measles is an issue — the virus is infecting people in countries on other continents as well, and is being carried over to even still more locations. Earlier this year the WHO reported that in 2016 and the beginning of 2017 there were dozens of measles infections in the Americas. During the current calendar year, there were 43 in the U.S. and 39 in Canada, as well as two in Argentina — all of which were "imported cases from other regions of the world" or had an unknown origin. Many of the imported infections came from India.
That's despite recent declarations that the Americas were finally made measles-free, following previous eradications of diseases like smallpox, polio and rubella.
Other countries that have seen recent outbreaks include China, Ethiopia, Indonesia, Laos, Mongolia, the Philippines, Nigeria, Sri Lanka, Sudan, Thailand and Vietnam, according to a WHO list.
In the U.S., at least 40 percent of the people infected had not been vaccinated against measles. The proportion was even higher in Europe, where between 2016 and 2017 about 87 percent of the infected people had not been vaccinated. Still, even vaccinated people are at risk because a society needs to reach a benchmark called "herd immunity" in order to make it completely effective.
Read: Drug-Resistant Gonorrhea Has Become Impossible to Treat
Recent trends in parenting have been one cause of lower vaccination rates, including the belief that the shots on the vaccine schedule, including the MMR vaccine against measles, mumps and rubella, are dangerous and can cause autism — a myth that has been debunked time and time again.
A study earlier this year on the effect of vaccines concluded that they have saved more than 10 million lives around the world. The study focused on vaccines for major diseases like polio, measles, mumps, rubella and hepatitis A and, using prevalence and mortality rates from before their vaccines were invented, calculated how many people have been spared by immunization since 1963.
That figure of 10 million doesn't paint the entire picture, however, as it does not include all the people who were prevented from contracting the infections or who were saved from becoming disabled by them.
"It is possible that the anti-vaccination movement has arisen among younger generations, in part, because they cannot bear witness to the tragedy of disfigurement, morbidity, and death caused by viral and bacterial diseases," that study says. But "the diseases our ancestors feared so much have not gone away — they lay dormant."
© Copyright IBTimes 2022. All rights reserved.
FOLLOW MORE IBT NEWS ON THE BELOW CHANNELS