Antibiotic-Resistant Gonorrhea Is Making The STD Impossible To Treat Worldwide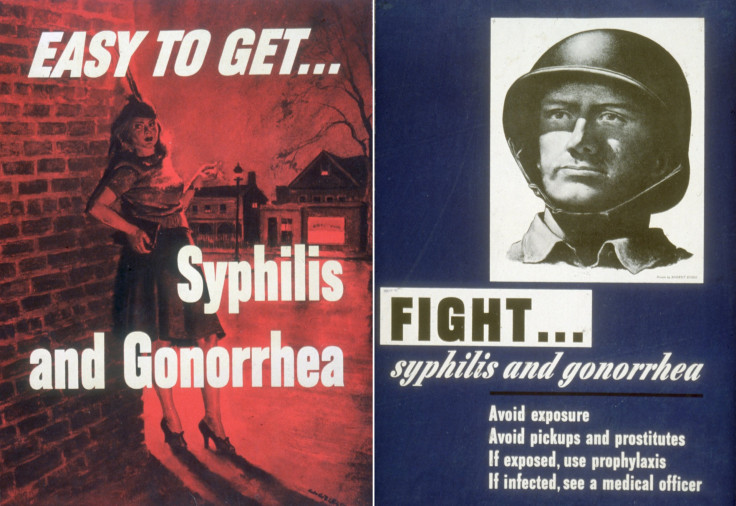 A common sexually transmitted disease has become resistant to antibiotics, including drugs that are prescribed as a last resort, sometimes making it impossible to treat.
Gonorrhea is widely resistant to the oldest and cheapest antibiotics, based on data from 77 countries, and in some places there are infections "that are untreatable by all known antibiotics," according to the World Health Organization. The drug ciprofloxacin has been the hardest hit, with 97 percent of those countries reporting drug-resistant strains of the bacteria. Another antibiotic, azithromycin, is experiencing increased resistance, with 81 percent of countries reporting treatment issues. That brings the doctors to what the WHO refers to as "the current last-resort treatment" — the oral cefixime and the injectable ceftriaxone, which are seeing resistance in 66 percent of countries reporting.
"Currently, in most countries, [cefixime and ceftriaxone] are the only single antibiotic that remain effective for treating gonorrhoea," the WHO said. "But resistance to cefixime — and more rarely to ceftriaxone — has now been reported in more than 50 countries."
Read: How to Use Bacteria's Own Defenses Against Them
Only three new drugs that could fight gonorrhea are in development, at various stages of clinical trials.
"The bacteria that cause gonorrhoea are particularly smart," the WHO's Dr. Teodora Wi said in that organization's statement. "Every time we use a new class of antibiotics to treat the infection, the bacteria evolve to resist them."
Gonorrhea is a bacterial infection that can be acquired in the genitals, rectum or throat, causing symptoms like painful urination, swelling, discharge and pain. If left untreated, it can cause fertility issues and other complications. It infects roughly 78 million people every year, including those who do not use condoms, and has been on the rise. In the U.S. alone there are about 400,000 infections and the Centers for Disease Control and Prevention has noted that STDs like gonorrhea, syphilis and Chlamydia are spreading faster than ever before.
On a worldwide scale, "these cases may just be the tip of the iceberg, since systems to diagnose and report untreatable infections are lacking in lower-income countries where gonorrhea is actually more common," Wi said.
The report from the WHO on antibiotic-resistant gonorrhea was based in part on a study in the journal PLOS Medicine about the rising risk of untreatable gonorrhea and how to respond to the problem. That study says the bacteria's "antimicrobial resistance … has continuously compromised the management and control of gonorrhea" and it "will only be effectively mitigated when the global gonorrhea burden is reduced." That includes better prevention of the disease, educating people about the dangers of the infection and how to avoid catching it. "Countries in less-resourced settings should be supported technically and funded appropriately."
Read: Lots of Poisons Are Used as Medicines
The WHO called for stronger efforts to finish development of new drugs for gonorrhea and for making new drugs accessible to everyone, treating them in a safe manner that does not contribute to drug resistance. It also called for better tools for prevention, detection and tracking infections.
Prescribing antibiotic medication to people who do not have an infection that warrants such a drug contributes to resistance, as does failing to complete a course of antibiotics once it is begun. Even with a new drug, these actions could eventually lead to bacteria becoming resistant to the new treatment.
"Prevention of gonorrhea remains a paramount public health priority globally," the study says. Efforts to develop a vaccine, detect the infection earlier and treat it "should be given the greatest attention."
© Copyright IBTimes 2023. All rights reserved.
FOLLOW MORE IBT NEWS ON THE BELOW CHANNELS