Health Care Costs In The US On The Rise, Hospitals Now Charging 10 Times Medicare Rates For Common Procedures: Report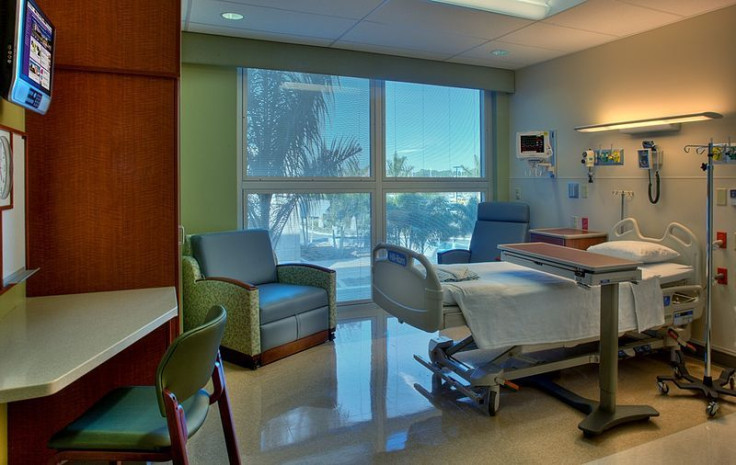 The prices of items in a grocery store are typically clearly marked so that customers know exactly what they're going to pay when they get to the register. Similar practices, however, do not apply to the U.S. private healthcare industry, where little regulation on hospital rates and a lack of transparency mean many patients are purchasing services while unaware of their cost – and sometimes paying 10 times more for common procedures than the amounts paid by Medicare, which has set prices for services, according to a study published Monday in Health Affairs.
Researchers surveyed the 50 U.S. hospitals with the highest price markups – the ratio of charges to allowable Medicare costs – and found that some hospitals were increasing their prices by as much as 1,000 percent over the actual costs of common procedures. Such rising list prices are increasingly gouging U.S. patients, particularly out-of-network patients and the uninsured. Even for those with health insurance, choosing the wrong hospital – or being driven by an ambulance to a hospital out of one's network – can suddenly mean massive bills totaling tens of thousands of dollars.
The study underscored that the private healthcare market, unlike other free markets, has few of the checks and balances in place that would allow patients to make informed decisions about treatment. "We as consumers are paying for this when hospitals charge 10 times what they should," Gerard Anderson, professor of health policy and management at Johns Hopkins Bloomberg School of Public Health and co-author of the study, said in a statement. "What other industry can you think of that marks up the price of their product by 1,000 percent and remains in business?"
Hospitals have been increasing their prices at much higher rates than what Medicare has been paying out for years, according to the latest Medicare payment data, released this month. Some of the biggest hospital cost increases were in the form of back and neck procedures, which saw a 22 percent increase in the average price hospitals charged from 2011 to 2013, compared with the average Medicare payment increase of 6.8 percent. In 2013, the average cost of a neck or back procedure in the U.S. was $36,215, according to the
New York Times
. The average Medicare payment for the same procedure that year was just $5,818. Hospitals charged customers on average $19,867 for chest pain procedures in 2013 – an 18.1 percent increase from 2011.
"No one is telling them to stop," said Anderson. "If you raise your price and there are no adverse implications, then why not do it again next year?"
Most insured patients don't end up paying nearly the full price of a procedure and may never even know the true cost of their care as their insurers typically negotiate lower rates with private health institutions. However, for the 30 million uninsured Americans, the possibility of getting billed the full rate of a procedure is very real.
Experts say hospital charges have been steadily rising for many reasons, but that the increased rates bear a very weak relationship to underlying costs. Some point to profits as playing a major role in higher prices. Forty-nine of the 50 hospitals surveyed were for-profit institutions, meaning they're tied to investors or shareholders. "They cannot get any more money from Medicare, Medicaid or the private insurers that have negotiated rates with them, so the only way to increase profits is to raise the rates that the uninsured, out-of-network patients, auto insurers and workers compensation insurers pay," said Anderson.
Researchers found that the majority of the hospitals with the highest price markups were in the South. Twenty were in Florida, with the most expensive one located outside Pensacola in the panhandle. Patients there were charged 12.6 times more for services than costs allowed by Medicare, according to researchers.
The idea that consumers can become empowered to make better decisions when it comes to purchasing health services is flawed, said Robert Berenson, a fellow with the Urban Institute and former vice chairman of the Medicare Payment Advisory Commission. "Charges are at a service level, which consumers don't react to," said Berenson. "They're going in because they have chest pain or they have stomach pain, so having hundreds of items with charges isn't very useful for comparative shopping. If it were added up into 'here's how much we charge for a heart attack,' it might be something one could use for shopping." The way charges are rendered now, however, "is not terribly useful for consumer choice," said Berenson.
Amy Nordrum contributed to this report.
© Copyright IBTimes 2023. All rights reserved.