Meet Scott Prouty, The Man Who Shot the Infamous Mitt Romney '47 Percent' Video [VIDEO]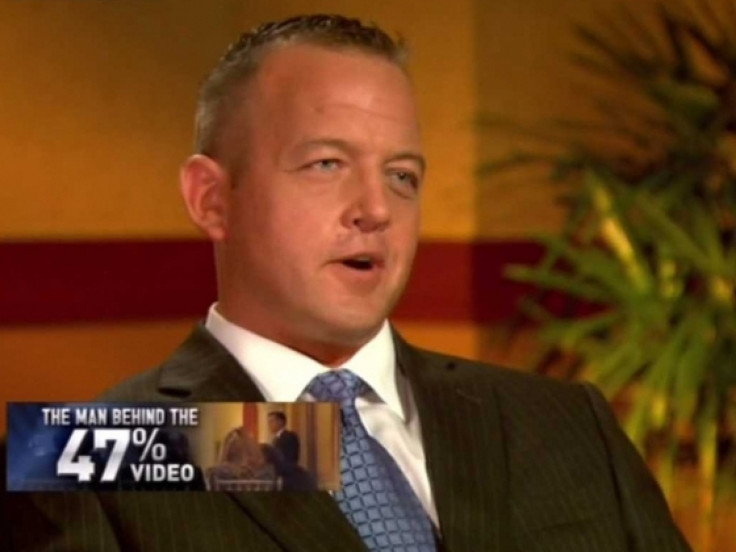 Scott Prouty, the man who recorded Mitt Romney's now-infamous comments about the poorer half of the country – the 47 percent who would undoubtedly vote for President Barack Obama because they are "dependent upon the government" – isn't a Democrat or Republican.
The bartender who surreptitiously recorded that $50,000-a-plate fundraiser last summer, who only now has revealed his identity, said he didn't initially release the video because of any particular partisan affiliation. He did it out of principle.
"I didn't go there with a grudge against Romney," Prouty said Wednesday night, in his first public interview with MSNBC. "I really had no idea what he would say."
Prouty said he had brought a camera to the private fundraiser just because he had hoped to snap a photo with the Republican presidential candidate. As a bartender, he had regularly worked high-profile fundraisers – at one of those, he met former President Bill Clinton, who left a notable impression on Prouty when he graciously greeted and thanked the working staff after the event.
But Romney did not greet or acknowledge the staff on the day of his ultimately game-changing fundraiser in Florida. After hearing some of Romney's comments, particularly those that were disparaging of lower-income people, Prouty decided to turn his camera on.
It wasn't actually the notorious "47 percent" line that inspired Prouty to upload his video to YouTube. Instead, he said it was Romney's anecdote about visiting a factory in China and his nonchalant comments about the labor-camp-like conditions that piqued his interest.
"When I was back in my private sector days, we went to China to buy a factory there. It employed about 20,000 people. And they were almost all young women between the ages of about 18 and 22 or 23. They were saving for potentially becoming married, and they work at these huge factories," Romney said, boasting of how they earned a "pittance" and slept in crowded dormitories where 12 women would share one bunk-bed filled room and bathroom.
Prouty then decided that people who couldn't afford to attend the high-priced event should have an opportunity to "to find out what the candidate actually thinks."
The rest is history. Prouty's video was eventually found by Democratic researcher James Carter, a grandson of the former president, who helped him get in touch with Mother Jones magazine's David Corn. The veteran reporter has won acclaim for publicizing the story, even receiving a prestigious Polk Award for the impact his journalism had on the 2012 election.
"On a daily basis, I thought about what it was like to hold such a secret. No doubt, Prouty had been in conversations about the 47 percent video. How strange that must have been. How great the temptation to say, 'That was me.' … After all, I was receiving plenty of attention, and he deserved the same — if he wanted it," Corn wrote in a detailed account of his dealings with Prouty published after the MSNBC interview.
But Prouty, who said he only wanted "Mitt Romney' words, and only Mitt Romney's words," to be the focus of the story, chose to remain anonymous. Until now.
© Copyright IBTimes 2023. All rights reserved.