Megaupload and Megavideo Revenge:Anonymous Attack Takes Down Department of Justice Homepage and Other Sites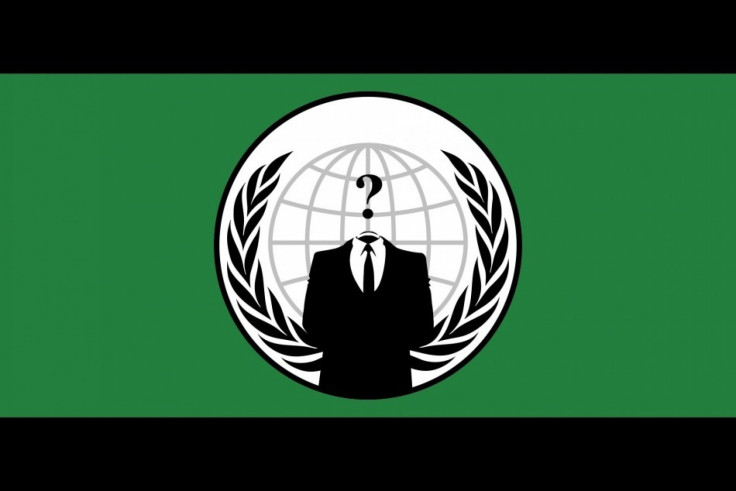 UPDATE: Many of the web sites taken down Thursday are back online, including that of the U.S. Department of Justice. Read how Anonymous takes them down here.
The Anonymous hacktivist collective said Thursday it has exacted its revenge on the U.S. Justice Department, the FBI and various entertainment industry sites in response to Justice's takedown of the popular file-sharing sites Megaupload and Megavideo Thursday and the continuing controversy over the SOPA bill currently before Congress.
People associated with Anonymous took to the Web Thursday to claim responsibility for service disruptions on the home pages of the Recording Industry Association of America, Universal Music, Motion Picture Association of America, U.S. Copyright Office and others. Twitter users associated with the collective claimed Thursday that more than 5,000 people worked together to target the sites using a hacker application that facilitates what are known as Distributed Denial of Service (DDOS attacks), calling it the collective's largest such effort to date.
Anonymous-affiliated Twitter accounts announced that the moves came in response to the decision by the feds to take down the popular file-sharing sites Megaupload and Megavideo on charges that it they distributed pirated material on a massive scale, as well as to show Anonymous's opposition to the controversial Stop Online Piracy Act.
A major Anonymous Twitter account announced the move Thursday at about 5 p.m.: #OPMegaUpload is in Full Effect. Justice.gov DOWN - MPAA.orgDOWN - UniversalMusic.com DOWN - MASS DDOS ATTACK! Twitter user @Anondaily Tweeted.
Between 5:30 and 6 p.m., @AnonDaily tweeted that FBI and the White House sites are the next target in the collective's string of attacks.
On Thursday the collective also announced that it has set up a Web site to collect donations to fund its anti-SOPA work, which would likely also fund its Megaupload and Megavideo revenge efforts.
Barrett Brown, founder of a think tank that works with Anonymous, confirmed to the Washington Post that Anonymous was behind the attack, saying he had spoken with Anonymous-affiliated people about the situation as it was happening.
But there seemed to be at least some concern among Anonymous-affiliated Twitter users, as @AnonDaily tweeted out at about 6:20 that We warn you, if you ARE an Anon participating in today's DDoS attacks vs. various SOPA supporters, please take safety precautions.
The attacks were allegedly undertaken via the use of what is called LOIC (or low orbit ion cannon), an application developed by 4Chan-affiliated hackers designed to-when used en masse by thousands of anonymous users-launch Distributed Denial of Service (DDoS) attacks, according to Gizmodo.
© Copyright IBTimes 2023. All rights reserved.