Menthol Smokers Have More Strokes [STUDY]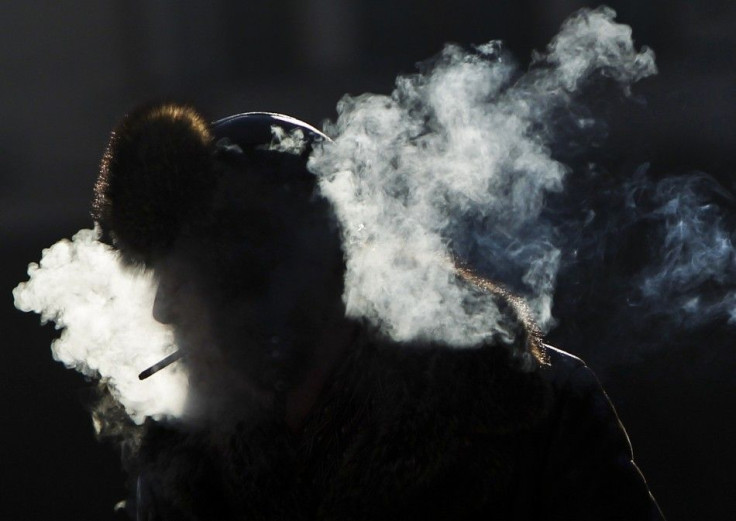 (Reuters) - Among smokers, people who prefer mentholated cigarettes tend to have more strokes than non-menthol smokers - and this seems to be especially true for women and non-African Americans, according to a North American study.
The author of the study said that while no cigarettes are good for the health, the findings - published in the Archives of Internal Medicine - suggest people should especially stay away from mentholated varieties.
They're all bad, but having said that, from a harm-reduction perspective this study does lend to the view of avoiding - at a minimum - mentholated types, said Nicholas Vozoris, a clinical associate at St. Michael's Hospital in Toronto.
For the study, Vozoris used information taken from U.S. health and lifestyle surveys that included 5,028 adult smokers. The surveys were conducted from 2001 through 2008.
Overall, about 26 percent of those participants said they usually smoked mentholated cigarettes, and the rest smoked non-mentholated ones.
Some experts say menthol makes it easier to start smoking and harder to quit because its taste masks the harshness of tobacco.
Of menthol smokers, 3.4 percent said on the surveys they'd had a stroke. That compared to 2.7 percent of the non-menthol smokers.
After taking into account smokers' age, race, gender and number of cigarettes smoked, Vozoris found mentholated cigarette smokers had more than double the risk of stroke compared to those who opted for non-mentholated cigarettes.
The difference was especially clear in women and people who reported a race other than African American on their surveys. Among those study participants, strokes were over three times more common in menthol smokers.
Vozoris told Reuters Health that the study couldn't prove that the mentholated cigarettes themselves caused the extra stroke risk, rather than some unmeasured difference between menthol and non-menthol smokers.
He added that women and non-African Americans seemed to be driving the link between mentholated cigarettes and strokes, but he wasn't sure why and the study didn't answer that either.
Choosing mentholated cigarettes wasn't tied to an increased risk of high blood pressure, congestive heart failure, chronic lung disease or heart attack compared to standard cigarettes.
Gordon Tomaselli, president of the American Heart Association and chief of cardiology at Johns Hopkins University School of Medicine, said it was interesting that the study showed an association between smoking mentholated cigarettes and strokes but not high blood pressure.
Vozoris said it's possible the menthol in cigarettes has an effect on the blood vessels that supply the brain in particular.
According to the U.S. Centers for Disease Control and Prevention, smoking any type of cigarettes increases a person's risk of heart disease two- to four-fold compared to non-smokers.
Tomaselli, who wasn't part of the study, added: (This) reminds us that the effects of cigarette smoke is pretty broad-based and (it affects) a number of organ systems. SOURCE:bit.ly/I6DHPs
(Editing by Elaine Lies)
© Copyright Thomson Reuters 2023. All rights reserved.