'Merchant of Death' Viktor Bout extradited to US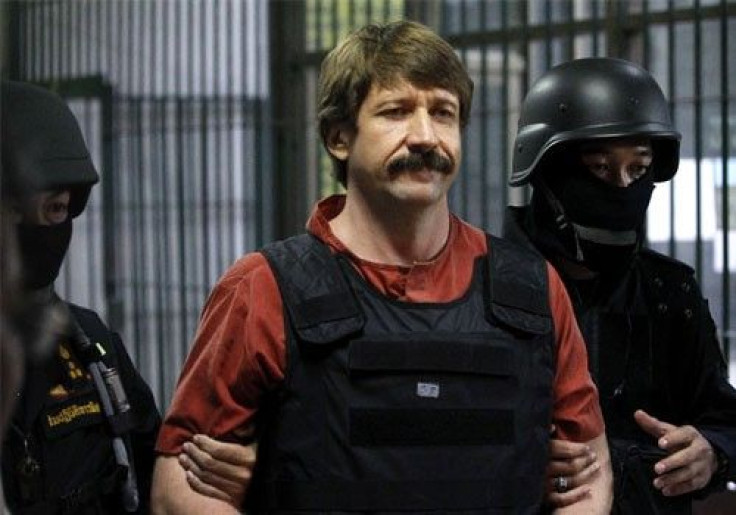 Storied Russian arms dealer Viktor Bout, who faces trial in the U.S. for plotting to kill Americans by making weapons available to terror outfits, was extradited to the U.S. on Tuesday, almost three months after a Thai court overturned his plea contesting an earlier extradition verdict.
Bout, who inspired the Nicholas Cage-starring Hollywood movie Lord of War, and who was at one time estimated to be worth $6 billion, was arrested at a Thailand hotel in 2008 where he was discussing a weapons deal with U.S. undercover agents masquerading as rebels from the Revolutionary Armed Forces of Colombia (FARC).
The U.S., which considers FARC as a terrorist organization, immediately demanded his extradition and Bout ended up spending time in a maximum security prison awaiting verdict.
The international intrigue around the life and activities of the 43-year-old Viktor Bout is immense.
Bout, who was called the Merchant of Death by former UK foreign minister Peter Hain, had admitted to being close to Jean-Pierre Bemba, a Congolese former vice-president and war criminal now cooing heels at a prison in The Hague.
He admitted in an interview to The Guardian in 2009 that his planes did carry arms to Afghanistan in 1996. But he said he supplied the government which was then fighting the Taliban.
However, he has vehemently denied charges that he was a conduit for weapons to Al-Qaeda operatives in various parts of the world.
A 2007 article in the Washington Post described as a Russian air-transport magnate and the world's premier gray- market arms provider.
By the mid-1990s, this former Soviet air force officer had amassed more than 60 aircraft -- a fleet larger than the air forces of many NATO nations, says the Post article.
Bout's arrest and the extradition order had also raised a minor diplomatic storm with Russia terming the decision unlawful and saying it will work for his release.
We regret this ... unlawful, political decision... I assure you we will continue to do everything necessary to secure his return to his homeland, Russian Foreign Minister Sergie Lavrov had said following the August confirmation of his extradition, according to Reuters.
Washington too had worked diplomatic channels to ensure Thailand does not release Bout.
The embassies of the U.S. and Russia in Bangkok did not immediately comment on the latest development on Tuesday, according to media reports.
© Copyright IBTimes 2023. All rights reserved.