Merkel Faces Biggest Test Yet in Bundestag Euro Vote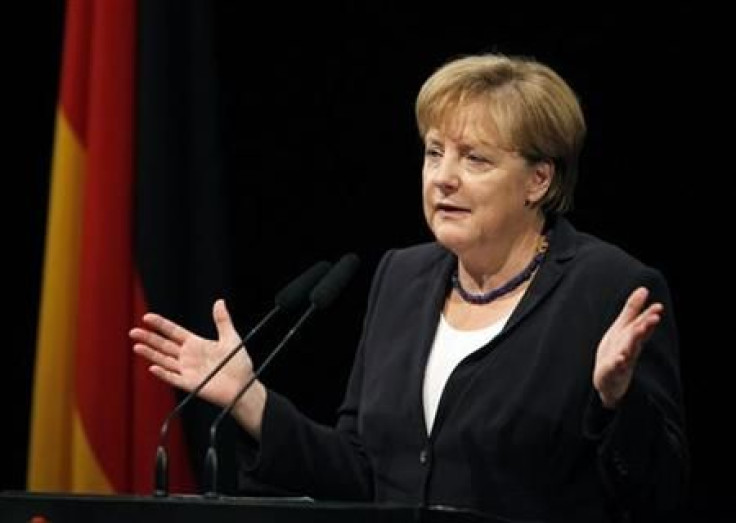 German Chancellor Angela Merkel faces a battle for her political survival Thursday when some of her coalition, worried about throwing good money after bad by bailing out Greece, could humiliate her in a parliament vote on euro-zone rescue schemes.
Support from the center-left opposition will ensure Germany passes the bill on new powers for the European Financial Stability Facility, which some countries like Finland have ratified but others, including Slovakia, are disputing.
But if dissent in her conservative coalition forces Merkel to rely on opposition votes to pass the new powers for the 440 billion euro ($600 billion) rescue fund, it would be politically damaging for her.
Merkel's Christian Democrats (CDU) and their allies were pressuring the handful of dissidents to get in line before the vote at 11 a.m. (4 a.m. EDT). It should be clear about half an hour after that the EFSF has been passed, but word on how many government lawmakers rebelled could take another hour.
We are working to convince people, CDU second-in-command Hermann Groehe told Reuters. He said it will be close but the government would not put itself in the humiliating position of depending on the Social Democrats (SPD) and Greens.
Merkel tried to assure her coalition that German taxpayers' money would not be wasted by voting a new bailout for Athens -- but she could not rule out that the money might be written off if, as financial markets increasingly fear, Greece defaults.
Merkel often is accused in Europe and at home of dithering on the euro crisis, and if she does not win the EFSF vote on her own terms, it would damage her hopes of taking the conservative bloc she has led for 11 years into the next elections in 2013.
International auditors return to Athens on Thursday to deliver their verdict on whether Greece's tougher austerity measures quality for further aid.
The chancellor has told Greece she wants to wait for the results of an audit by the troika of the European Union, European Central Bank and IMF to see whether its findings tell us we will have to renegotiate or not.
Such talk by Merkel and other German officials may refer to raising the level of private creditor involvement in the Greek bailout, by getting them to accept bigger potential losses -- or haircuts -- on their Greek sovereign bond investments.
Senior coalition figures like Economy Minister Philipp Roesler, head of Merkel's Free Democrat (FDP) partners, have already said an orderly Greek default should not be taboo.
With a core of naysayers in the CDU, its Bavarian allies the CSU and the FDP, the vote will be scrutinized to see how close she gets to a convincing 311 'yes' votes from her own bloc in the 620-seat Bundestag.
If there are more than 19 rebels, Merkel will have passed the EFSF thanks to the opposition and may have to rethink how to address growing discontent among her supporters and the population at large about the euro zone debt crisis.
Sentiment remains passionately divided in Germany. Even though labor unions called on MPs to back the measure, the conservatives' Mittelstands und Wirtschaftsvereinigung (small business alliance) urged them to vote 'no' on Thursday.
In a statement, the MIT said: In respect for the free decision of every MP it expresses its solidarity for the rebels in Merkel's coalition. It is personally a difficult decision but politically the correct one, the statement said.
The SPD and Greens have won a run of state elections this year and, with two more votes in coming months on the second Greek bailout and a permanent mechanism to succeed the EFSF, can portray themselves as defenders of the single currency.
($1=0.735 euros)
(Additional reporting by Andreas Rinke; Writing by Stephen Brown; Editing by Michael Roddy)
© Copyright Thomson Reuters 2023. All rights reserved.