Messaging App LINE Launches Trade Of Its Token On Native Exchange Platform
Bitbox, the cryptocurrency exchange launched by Japanese messaging application LINE, announced on Twitter it had listed its own token for trading against other cryptocurrency assets. LINE Corporation announced Tuesday on its website that its digital token LINK is exclusively available to trade on the exchange, and that the company intended for the listing to expand LINK's "usefulness and integration" into the "wider digital token community."
"We're very pleased that users are now able to trade LINK on Bitbox, which is a major step forward in our plans for creating a token economy that rewards user participation. We think it is important to promote co-creation and mutual growth with LINK, while ensuring Bitbox continues to develop as a user-friendly platform that adds value to those who use it and contribute to our services," LINE CEO Takeshi Idezawa said in the announcement. At present, LINK token is available to trade in pairs with bitcoin, ethereum, and tether cryptocurrencies.
The announcement also said that to celebrate the launch of LINK trading, Bitbox will hold several airdrop events. An airdrop is a distribution of a cryptocurrency token, usually for free, to a large number of wallet addresses. These events are primarily performed as a way of gaining attention and new followers which could result in a larger user base and a wider circulation of tokens.
The first event will be held in partnership with Tron, a cryptocurrency company with a token called TRX, with LINK holders receiving TRX based on the amount of their LINK holdings, and TRON depositors and traders receiving airdrops of LINK.
The move marks the latest step taken by the company as part of its efforts to apply blockchain and cryptocurrency to mainstream use cases.
LINE also plans to expand both online and offline channels where users can get rewarded and pay with LINK, including LINE's decentralized application (dApps) in areas such as social, gaming and commerce. With this listing traders can use LINK — traded or acquired from Bitbox — as payments or rewards for LINE's dApp services like Wizball (a knowledge sharing platform) and 4CAST (a service to predict wind power generation).
LINE's plans include launching more dApps — TAPAS (food reviews), Pasha (product reviews) and STEP (location reviews) — that would expand the ways users can use and earn LINK.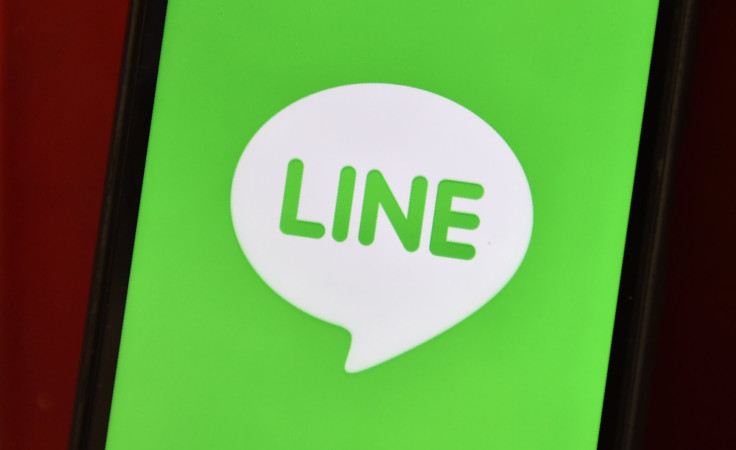 The firm launched Bitbox in July, making it available in all countries except the U.S. and Japan due to the regulatory requirements for a license. LINE also announced Thursday the launch of LINE Smart Invest — a service jointly operated by LINE Financial Corporation and FOLIO, an investment company — a mobile-based investment service designed to assist new investors.
"To build their wealth, users can access the service from the LINE app and start investing in a variety of themes (currently around 70), such as drones, young women's trends, VR, and cosplay, based on their personal preference," the announcement on the website read.
© Copyright IBTimes 2023. All rights reserved.