Mexico's Economy: Rising Poverty, Inequality Undermine Peña Nieto's Economic Agenda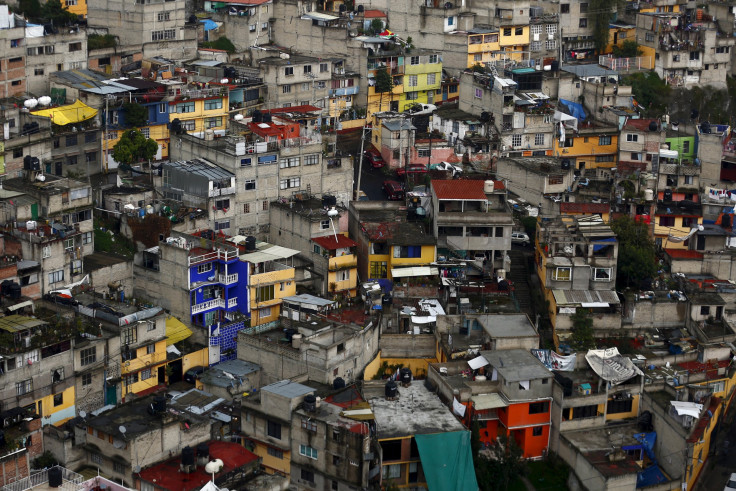 With his six-year term half over, Mexico's President Enrique Peña Nieto is trying to rally public confidence in his government's economic plan amid lackluster growth projections. While his efforts have focused on attracting investment and boosting the country's competitiveness, the government is flailing in its battle against staggering income inequality and poverty rates that have remained virtually unchanged over the past two decades.
The figures alone demonstrate just how far Mexico has to go in its road to prosperity: The country's richest 1 percent own 43 percent of Mexico's wealth, and the assets of just four multimillionaires make up 9 percent of the country's GDP, according to a June report by international aid organization Oxfam. Meanwhile, 46 percent of Mexico's population of 122 million remains under the poverty line, a figure that the government's social development agency said has been essentially the same since 1992. Mexico also has the highest rate of income inequality out of all 34 countries in the Organization of Economic Cooperation and Development, a group of the world's highest-income market economies. The richest Mexicans have seen their wealth balloon over the past 20 years.
"While the wealth of Mexican multimillionaires is multiplied by five, 48 percent of state schools have no access to sewage, 31 percent have no drinking water, 12.8 percent have no bathrooms or toilets and 11.2 percent have no access to electricity," Oxfam Mexico Executive Director Consuelo Lopez-Zuriaga said in a statement accompanying the organization's report.
The problem has only grown in recent years under the Peña Nieto administration's watch. The number of Mexicans living in poverty swelled by around 2 million between 2012 and 2014, according to the government's own data. That puts Mexico in direct contrast with most of Latin America, which has steadily been reducing poverty across the board.
Peña Nieto has pointed to income inequality as one of the main impediments to growth. "I recognize Mexico is still not moving at the speed that we all want," he said in a video message released on Youtube ahead of his third State of the Union address Wednesday. Inequality, along with corruption and global economic turmoil, were the three primary challenges for Mexico's economy, he said.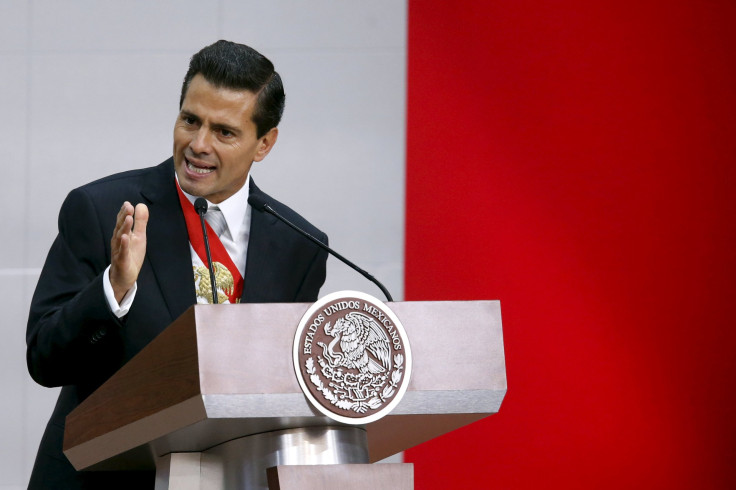 The president has spent most of his term pushing through a set of major overhauls to energy, education, tax, telecommunications and electoral policies, all designed to open the country to more investment and make Mexico a major global economic player. For instance, Peña Nieto pushed through a constitutional change in 2013 to open up the oil sector to private investment. He has also introduced a plan to overhaul teachers' evaluations and merit-based pay.
But as Peñ​a Nieto has focused on these sweeping changes, some critics say he hasn't demonstrated a commitment to combating the poverty issue. "Neither inequality nor poverty reduction have been major priorities of this administration, nor the previous administrations," said Jonathan Fox, a professor of politics at American University in Washington, D.C. who has conducted research in Mexico. "The government's not willing to step back from its primary focus on trying to encourage large-scale private and foreign investment."
Poverty, Fox added, remains the bigger concern among most Mexicans, despite wide income disparities. "If the government was more effective at reducing poverty, then people would worry less about inequality," he said. "But since neither is getting better, it's hard to disentangle."
Mexico has had some small successes in tackling the problem over the years. Development programs like Prospera, an extension of a program launched in the 1990s that provides cash transfers to poor families if parents send their children to school and to regular medical checkups, have been credited with helping reduce extreme poverty levels over the years. But under Peña Nieto's administration, extreme poverty fell by a mere 0.3 percent between 2012 and 2014.
The cash transfer programs have helped children from poor families get education and access basic necessities, but they do little to help them get into the workforce afterward, said Patricio Solís Gutierrez, a professor of sociology at the Colegio de México in Mexico City. "The problem is that [the programs] don't touch local economic conditions that are necessary for incorporating children into labor markets in productive jobs," he said. Those who aren't able to find jobs locally end up migrating out of their communities, either to wealthier parts of Mexico or north to the United States.
Poverty rates and economic growth vary dramatically across the country. A February report by Mexican think tank México ¿Cómo Vamos? found that the central state of Aguascalientes saw its economy grow by 12 percent last year, while Oaxaca, a southern state, grew by just 1.3 percent. Peña Nieto's administration announced last week that it would create special economic zones in some of Mexico's slower-growing southern states in a bid to close the gap, but it's unclear how effective the plan will be.
Meanwhile, there's little optimism that the Peña Nieto administration will try to take on the problems in a big way as he launches into the second half of his term. Poverty and inequality rates have been high in Mexican society for so long that people have become somewhat inured to it, Solis said. "But the figures are there. It's a terrible combination here," he said.
© Copyright IBTimes 2023. All rights reserved.
FOLLOW MORE IBT NEWS ON THE BELOW CHANNELS