MH17 Crash Forces Airlines To Change Routes; Leads To Closure Of Airspace Over Eastern Ukraine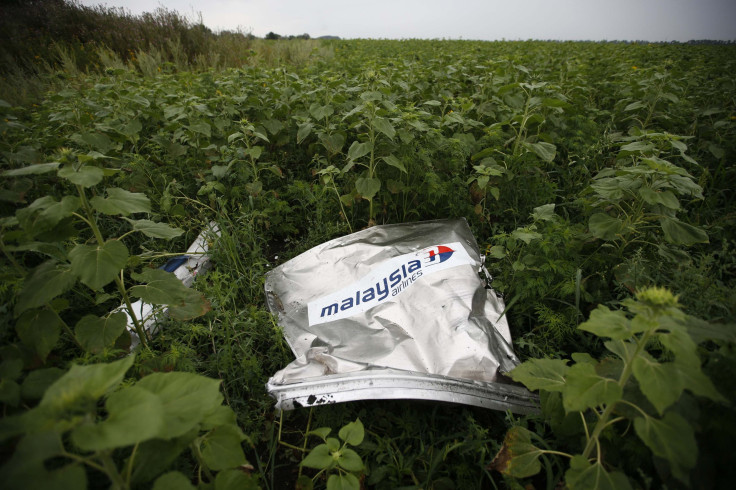 Eastern Ukraine's airspace was shut down Friday by the European Organization for the Safety of Air Navigation while the U.S. Federal Aviation Administration, or FAA, extended its advisory to avoid routes above Ukraine.
Malaysia Airlines, which is facing its second major aviation disaster of the year, said Friday that all its Europe-bound flights will now take alternate routes, following Flight MH17's crash Thursday, which killed all 298 people on board. Most global airlines, including cash-strapped Malaysia Airlines, typically use the shortest flying routes between destinations to save on fuel and time.
"With immediate effect, all European flights operated by Malaysia Airlines will be taking alternative routes avoiding the usual route," Malaysia Airlines said in a statement Friday adding: "The usual flight route was earlier declared safe by the International Civil Aviation Organisation. International Air Transportation Association has stated that the airspace the aircraft was traversing was not subject to restrictions."
Flight routes over eastern Ukraine were shut, according to ITAR-TASS, which cited the director of the European Organization for the Safety of Air Navigation, or Eurocontrol, Luc Tytgat's interview with BBC radio.
Deutsche Lufthansa AG (OTCMKTS:DLAKY), Air France KLM (OTCMKTS:AFLYY) and AK Transaero OAO (MCX:TAER) have also decided to change the routes of their flights to avoid Ukraine.
Two major South Korean airlines -- Korean Air Lines Co Ltd (KRX:003490) and Asiana Airlines Inc. (KRX:020560) -- along with Australia's Qantas Airways Limited (ASX:QAN) also reportedly said Friday that they had rerouted their flights since March when Crimea was annexed by Russia. Hong Kong's Cathay Pacific also said that it has not been using that route for a long time, Agence France-Presse reported.
China's state-run Xinhua news agency reported that the country's civil aviation authority has ordered all Chinese carriers to avoid Ukraine's airspace over the area where Flight MH17 crashed.
Rosaviatsia, Russia's federal aviation agency, also banned transit flights through Ukraine's airspace, ITAR-TASS reported Friday, following the downing of the Boeing 777 on Thursday, which crashed in the village of Hrabove, about 25 miles from the Russian border, after reportedly being hit by a surface-to-air missile.
The FAA said that it is expanded its warning -- originally issued in April -- against flying over Ukraine, and said Thursday: "The restricted area includes the entire Simferopol and Dnepropetrovsk flight information regions (FIRs). This action expands a prohibition of U.S. flight operations issued by the FAA in April, over the Crimean region of Ukraine and adjacent areas of the Black Sea and the Sea of Azov. No scheduled U.S. airlines are currently flying routes through this airspace."
Malaysia Airlines MH370, which disappeared on March 8 with 239 people on board, is believed to have crashed into the southern Indian Ocean and has triggered a massive search costing millions of dollars and involving several countries and international agencies.
Here is a list of some major airlines that have changed their routes to avoid Ukrainian airspace:
- Malaysia Airlines
- Lufthansa
- Transaero
- Air India
- Jet Airways (BOM:532617)
- Singapore Airlines (SGX:C6L)
- Air China Ltd. (SHA:601111)
- China Eastern Airways Corporation (SHA:600115)
- Thai Airways International PCL (BKK:THAI)
© Copyright IBTimes 2023. All rights reserved.