MH17 Crash Leads To Calls For International Inquiry And Truce Between Ukraine And Pro-Moscow Rebels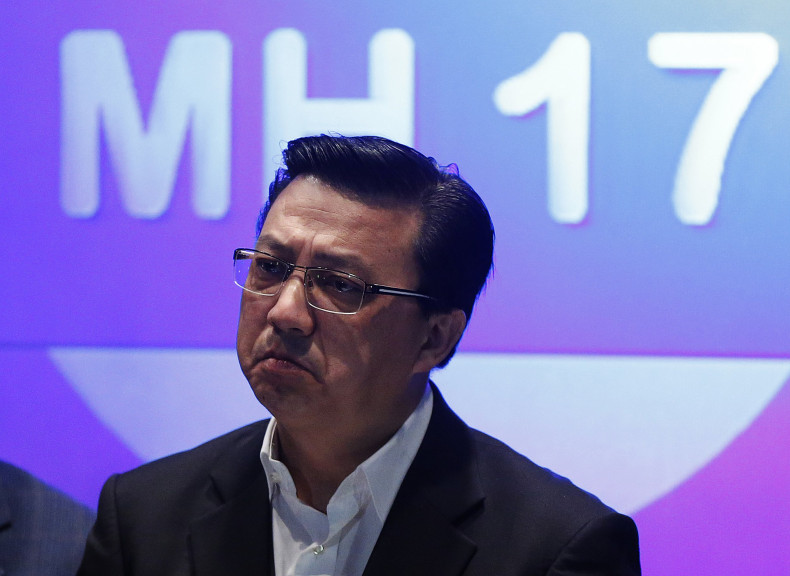 The deadly crash of Malaysia Airlines Flight MH17 on Thursday near Ukraine's border with Russia, which killed all 298 people on board, triggered a range of emotions from leaders around the world, many of whom pledged resources to aid an inquiry into the crash while others called on pro-Moscow rebels and Kiev to reach a permanent truce.
British Prime Minister David Cameron said Friday that those responsible for the MH17 crash should be held accountable through an international inquiry. Cameron, who will head a U.N. Security Council meeting Friday to discuss the crisis in Ukraine and the crash that killed nine Britons, also agreed to send special investigators to the crash site.
"What is absolutely necessary is for all governments to cooperate in every way they can to get to the bottom of what happened," Cameron told BBC in an interview, according to the Wall Street Journal, adding: "All government – the Russian government, the Ukrainian government – must do everything they can" to ensure that "those responsible must be held to account."
The Organization for Security and Co-Operation in Europe held two video conferences with pro-Russia separatists to get them to cooperate with local authorities on matters related to the crash. Leaders from the international community, including Russia and the U.S., have expressed their willingness for a thorough investigation, while leaders from Belgium also said that they would send a team of investigators to assist in the inquiry, the Journal reported.
German Chancellor Angela Merkel said it was clear that the plane was "shot down" and called on Russian President Vladimir Putin to ensure that necessary steps are taken to help Ukraine reach a truce with the separatists, the New York Times reported. She also urged the Ukrainian administration and pro-Moscow rebels to reach a "permanent cease-fire."
"Russia's responsibility is clear," Merkel said, according to the Times, adding: "It will be a difficult path, but there is no alternative to a political solution."
Malaysia's transport minister, Liow Tiong Lai, agreed to send a special disaster response team to Kiev to assist in the investigation of the crash of the plane, which was carrying 44 Malaysians.
"In recent hours, officials in the U.S. and the Ukraine have indicated that Malaysia Airlines Flight MH17 was shot down. Should this be confirmed, it would contravene international law, and be an outrage against human decency," Liow said in a statement, according to the Journal, adding: "Malaysia condemns any such action in the strongest possible terms, and calls for those responsible to be swiftly brought to justice."
Russia has denied all accusations that its defense ministry played a role in downing the aircraft. And, Foreign Minister Sergei Lavrov said, according to ITAR-TASS: "We'll be ready to make our contribution. Of course, we believe that an initiative should be put forth by the authorities of the country where the tragedy occurred," adding: "I hope that the tragedy will allow the parties to forget about political ambitions."