MH17 Crash In Ukraine: Did Separatists Claim Responsibility For Crash Before They Knew It Was A Civilian Flight?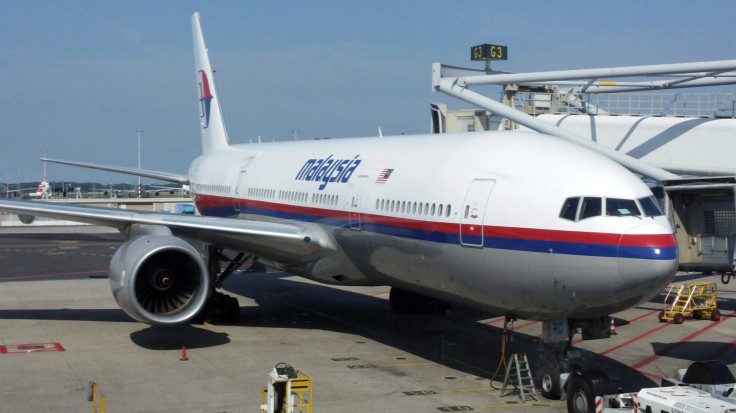 Eastern separatists in Ukraine claimed responsibility for shooting down a Ukrainian Air Force Antonov An-26 transport plane outside of Torez, Donetsk, on Thursday, before it was reported that Malaysian Airlines flight MH17 crashed in the area.
Russian state-owned media outlet ITAR-TASS reported at around 12 p.m. EST (8 p.m. UTC+4, Moscow Time) that "militiamen of the self-proclaimed Donetsk People's Republic (DPR) brought down a military transport Antonov-26 (An-26) plane of the Ukrainian Air Force on the outskirts of the town of Torez," ITAR-TASS says, quoting eyewitnesses.
"A missile hit the An-26, it fell on the ground and caught blaze…" ITAR-TASS says.
These are screen captures of the ITAR-TASS story.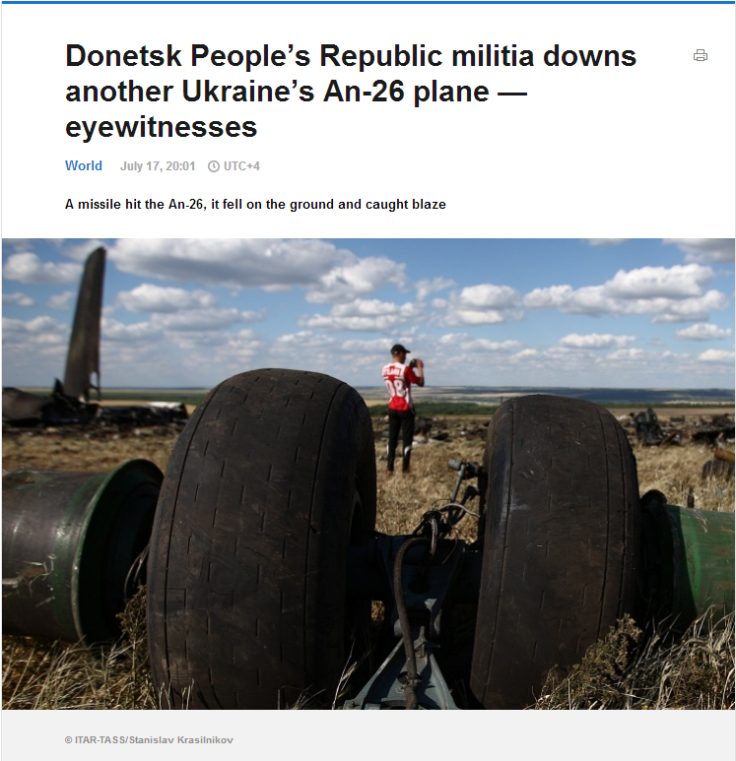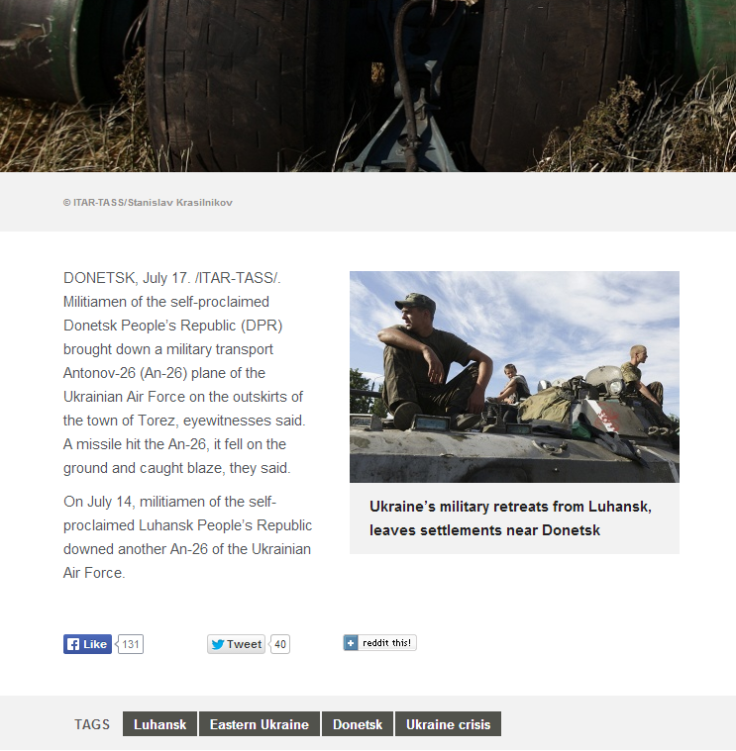 Igor Girkin, also known as Igor Strelkin, claimed responsibility for downing a Ukrainian Air Force transport plane around 5:50 p.m. local time on a Russian social media website but took down the post when news came that Malaysia Airlines MH17 was shot down in the area.
Both separatists and the Ukrainian government say each other shot down the passenger plane carrying 295 people. A DNR spokesman told ITAR-TASS that "militias have no weapons that could have shot down a plane at an altitude of 10,000 meters."
The ITAR-TASS story refers to the Ukrainian Air Force Antonov An-26 that was shot down flying at 21,000 feet over the east on Monday. Ukraine's minister of defense, Valeriy Heletey alleges it was hit by a missile shot from Russian territory, because, he says, it was flying too high to be hit by weapons used by separatists. All Ukrainian servicemen in the plane were able to bail out before it crashed.
U.S. officials say they believe a surface-to-air missile brought down MH17, but are unsure who fired the missile. Separatist groups have posted images of captured Ukrainian Army Buk surface-to-air missile systems capable of hitting targets at up to 30,000 feet in the past. U.S. airline carriers have agreed to reroute from Ukrainian airspace, joining Air France, Lufthansa, Malaysia Airlines and Transaero.
Confirmed nationals on MH17 are: 154 Dutch, 27 Australians, 11 Indonesians, six Britons, four Germans, four Belgians, three Filipinos and one Canadian, out of 280 passengers and 15 crew.
© Copyright IBTimes 2023. All rights reserved.