Miami Cannibal Rudy Eugene: Gruesome Photos Of The Zombie Attack Surface On The Internet [PICTURES]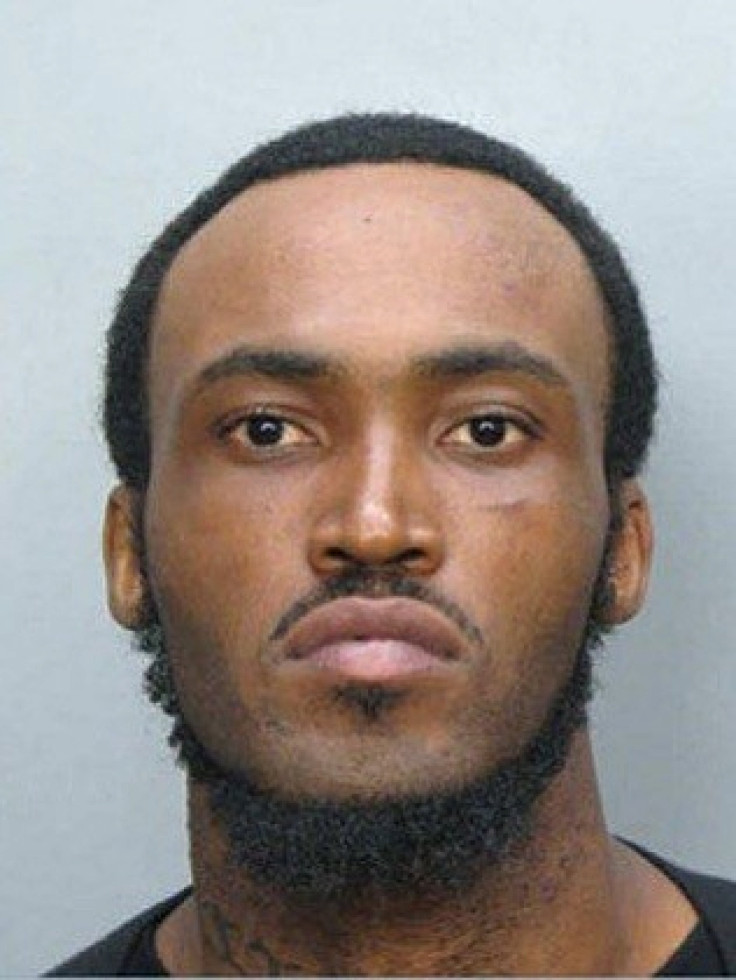 The Internet has been abuzz with the shocking news out of Miami, after a homeless man named Rudy Eugene was discovered chomping on another man's face and neck before he was shot and killed by police. Witnesses described the 31-year-old Eugene, who was completely nude at the time, as being in a zombie-like state of bliss as he gnawed away at the victim.
(Three never-before-seen photos of the crime scene, including pictures of the victim and the assailant after the attack, are located in the middle of the page. Warning: Extremely graphic, NSFW)
He was ripping into his face with his teeth, said Larry Vega, a Miami resident who happened to spot the attack on Saturday, in an interview with Miami's WSVN TV. He was ripping his skin, his neck. He had him held down. The guy couldn't move really, and he was just tearing into his flesh.
Vega was riding his bicycle off the MacArthur Causeway between Miami and Miami Beach when he saw the attack occurring on the bridge's off-ramp. When he spotted a police cruiser driving along, he flagged it down and brought the cops' attention to the attack. The police officers approached the bloody scene and repeatedly told Eugene to stop and back away from the man. Vega described Eugene's reaction to the police officers:
The guy just stood his head up like that, with a piece of flesh in his mouth, and growled, Vega said.
After Eugene failed to step away from his victim, the officers opened fire. Eugene was killed after several shots.
It was one of the most gruesome things I've ever seen in my life in person, Vega said. You see these things in the movies but when you see it up front and up close, it's pretty traumatic. It really is.
The victim of the cannibal attack, who has not yet been identified, is still in critical condition at Jackson Memorial Hospital in Miami.
On Monday, a Reddit user named Confisco released two gruesome, never-before-seen photos of Saturday's attack, which were likely taken by medical examiners but were somehow leaked out. The photos appear to be legitimate, having cross-referenced them with the surveillance video of the MacArthur Causeway. Two photos show the bloody scene in two different angles, and another photo shows a picture of the victim's missing face after the attack.
Please be warned: All three of these photos are extremely graphic and gory in nature.
Photo of the zombie attack (NSFW).
Second photo of the zombie attack (different angle - NSFW).
Photo of the victim's face (definitely NSFW).
Police are still investigating the crime, but officials believe Eugene was likely in a drug-induced state at the time.
Whenever we see that a person has taken all of his clothes off and has become violent, it's indicative of this excited delirium that's caused by an overdose of drugs, said Armando Aguilar of the Miami Fraternal Order of Police. What's happening is inside their body their organs are burning up alive.
While the attack may ultimately be attributed to drugs like PCP, Eugene reportedly was a violent person already. Eugene's ex-wife, who divorced him in 2007, told Sky News that she left him because he became violent after just a year-and-a-half of marriage.
I wouldn't say he had [a] mental problem, but he always felt like people was against him... No one was for him, everyone was against him, she said.
© Copyright IBTimes 2023. All rights reserved.