Miami Heat Win Title as LeBron James Earns First NBA Ring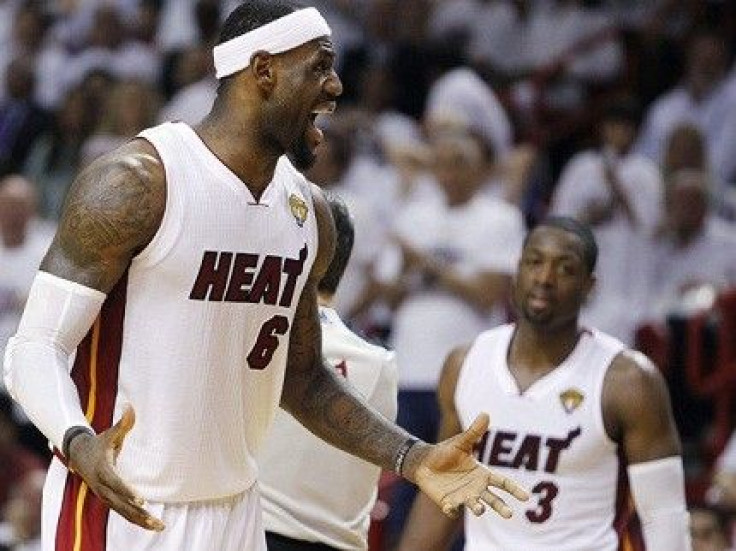 After years of debate and conversation, LeBron James silenced many detractors and earned his first NBA title, as the Miami Heat blew out the Oklahoma City Thunder in Game Five of the NBA Finals on Thursday night, 121-106.
James finished with a triple-double, scoring 26 points, and adding 13 assists, and 11 rebounds, in a convincing victory for the Heat's second title in franchise history.
After years of criticism stemming from his departure from the Cleveland Cavaliers, James was able to feel a sense of vindication with the victory. The elusive title that he failed to win in Cleveland became a reality in Miami. Not only did James earn the momentual win, but he took home the MVP award, as well.
It was the hardest thing I've ever done as a basketball player, James said. You just put a lot of hard work into it and you hope that one day it will pay off for you.
The Heat turned up the intensity in the second half, and the Thunder were basically forced to take desperation shots. Miami shot 51.9 percent from the field, while the Thunder shot just 41.4 percent.
It was a painful loss for the Thunder. Oklahoma City won the first game of the series, but dropped the next four. Kevin Durant scored 32 points and grabbed 11 rebounds in the losing effort.
But the night belonged to Miami. The Heat, who had been the subject of so much vitriol from some fans and media outlets, were able to hoist the Larry O'Brien trophy, and bask in the realization that their stars were champions.
© Copyright IBTimes 2023. All rights reserved.