Miami Police Shoot Homeless Man In Front Of 50 Children: Victim Was Holding A Stick, Witnesses Say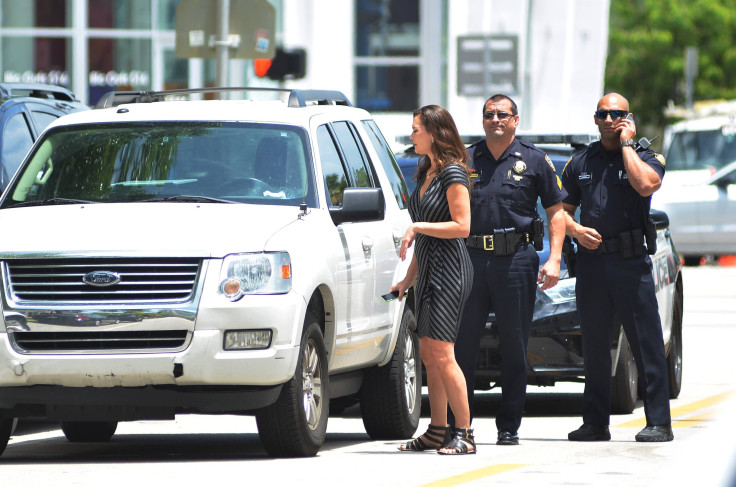 Update, 1:15 p.m. EDT: The homeless man who was shot by a member of the Miami Police Department has died, according to a police source, reports the Miami New Times.
The officer who shot the man will be placed on administrative leave, said Miami Police Chief Rodolfo Llanes, according to local media.
Llanes also said there were approximately 40-60 witnesses at the scene and that the officers were given information on the phone that the man was armed with a metal object. While there was a pipe on scene, they were not yet sure if it was the metal object previously mentioned.
Update, 12:48 p.m. EDT: Sgt. Javier Ortiz, president of the Miami police union, told Miami New Times that "the officer is fine, but the suspect is wounded."
One witness claims that the homeless man was well-known in the neighborhood and always carried a stick, reports the Miami Herald.
Original story: A Miami police officer shot a homeless man in front of 50 children Thursday morning, witnesses claimed, according to local media. The homeless man, who was carrying a stick, was allegedly shot five times before being transported to a nearby hospital. Miami police have neither confirmed eyewitness reports nor revealed the condition of the injured man.
Police fired at the man around 10 a.m at Gibson Park in the predominately-black Overtown neighborhood of Miami after the homeless man refused to drop his metal stick, alleged witnesses. The park is notable for its public swimming pool and athletic fields and is designed for local families, according to its website. The children who allegedly witnessed the shooting were attending a summer camp in the park, according to a tweet by CBS reporter Natalia Zea.
A nearby library called the police in order to remove the homeless man because he was brandishing a stick, witnesses said. That caused a confrontation and several gunshots, according to the witnesses. The homeless man did not attack the officers, witnesses told local media, but would not drop the stick when asked.
© Copyright IBTimes 2022. All rights reserved.
FOLLOW MORE IBT NEWS ON THE BELOW CHANNELS