Des Moines Police Shooting: Ryan Keith Bolinger, Unarmed Iowa Man, Killed By Veteran Female Officer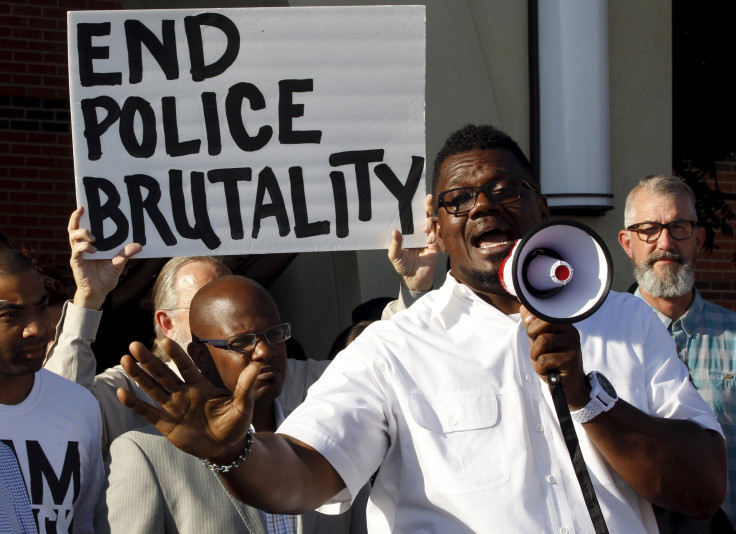 A police officer in Des Moines, Iowa, killed an unarmed man Tuesday night by firing her gun through the rolled-up window of her patrol car. Police officials said the man, identified as 28-year-old Ryan Keith Bolinger, was charging at Officer Vanessa Miller's car before she took the shot.
Bolinger, a resident of West Des Moines, died on the scene from a single gunshot in the torso. Witnesses said Bolinger, whose race was not revealed by police, led Miller and another officer on a slow car chase through northwestern Des Moines Tuesday evening.
After Bolinger exited his vehicle and approached Miller's squad car, the officer fired the shot that killed him, Des Moines police Sgt. Jason Halifax said Wednesday during a press conference. "He was walking with a purpose," he said, adding that Bolinger acted erratically.
"It's been described as almost dancing in the street or making unusual movements in the street," Halifax said at the press conference, according to the Des Moines Register. "I don't want it to be construed that he's doing a waltz in the middle of Merle Hay Road...He's outside of his vehicle. He's not making a directed motion."
Miller, an officer with seven years of experience on the local police force, was assisting fellow Officer Ian Lawler in the pursuit of Bolinger's vehicle. Both officers have been put on administrative leave until the investigation is complete, Halifax said. Iowa's Division of Criminal Investigation is expected to aid local police in the probe of the shooting.
Bolinger did not have a weapon, and it was not clear if Miller believed that he had one. The man had little prior contact with local police and has no criminal record, the Register reported.
Police Homicides by State in 2015 | FindTheBest
A dashboard camera was recording at the time of the shooting but did not capture the incident, Halifax said. Miller and Lawler were wearing microphones, but the audio won't be released to the public until after the investigation.
The officers were not wearing body cameras, -- the department is ordering them -- which Halifax said would have been useful. "This is an instance where having a body camera would definitely have been an advantage. There are times where I've written things out as an officer, but you can't convey the whole situation. Video can capture the whole moment. That's clearly one of the benefits."
© Copyright IBTimes 2022. All rights reserved.
FOLLOW MORE IBT NEWS ON THE BELOW CHANNELS