Michael Collins, Apollo 11 Crewmate Of Armstrong And Aldrin, Quietly Carries The Fire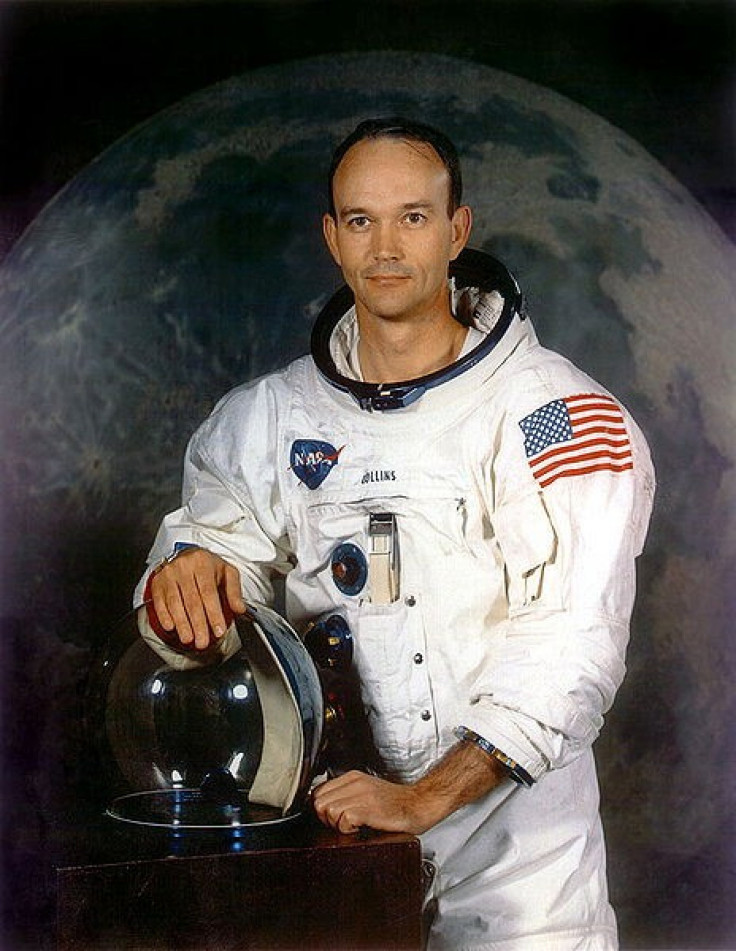 America is mourning the first man to walk on the moon. Among those paying tribute to Neil Armstrong is his Apollo 11 crewmate Buzz Aldrin, the second man to tread the lunar surface.
"My friend Neil took the small step but giant leap that changed the world and will forever be remembered as a historic moment in human history," Aldrin said in a statement Saturday.
Many of us are familiar with the exploits of Armstrong and Aldrin. But what of the third astronaut on Apollo 11?
Michael Collins never set foot on the moon. As Armstrong and Aldrin descended to the lunar surface in the Eagle lander, Collins orbited around the moon in the command module of Apollo 11, called Columbia. For a day he circled, waiting for his comrades to lift off again. As he passed behind the dark side of the moon, his communication with Earth was totally cut off.
In his autobiography "Carrying the Fire: An Astronaut's Journeys," Collins wrote about that isolation with surprising enthusiasm:
"I feel this powerfully -- not as fear or loneliness -- but as awareness, anticipation, satisfaction, confidence, almost exultation. I like the feeling. Outside my window I can see stars -- and that is all. Where I know the moon to be, there is simply a black void, the moon's presence is defined solely by the absence of stars."
After leaving NASA in 1970, Collins became director of the Smithsonian's National Air and Space Museum and later started an aerospace consulting firm.
He has not been one to court media attention. In a rare statement released by NASA in 2009, Collins said he was happy with his role in man's first trip to the moon. The three astronauts of Apollo 11, he said, came along at exactly the right time to succeed in their careers.
"In my own case at least, it was 10 percent shrewd planning and 90 percent blind luck. Put LUCKY on my tombstone," Collins said.
© Copyright IBTimes 2023. All rights reserved.
FOLLOW MORE IBT NEWS ON THE BELOW CHANNELS