Michele Bachmann: Stop Obamacare Before It 'Literally Kills' Someone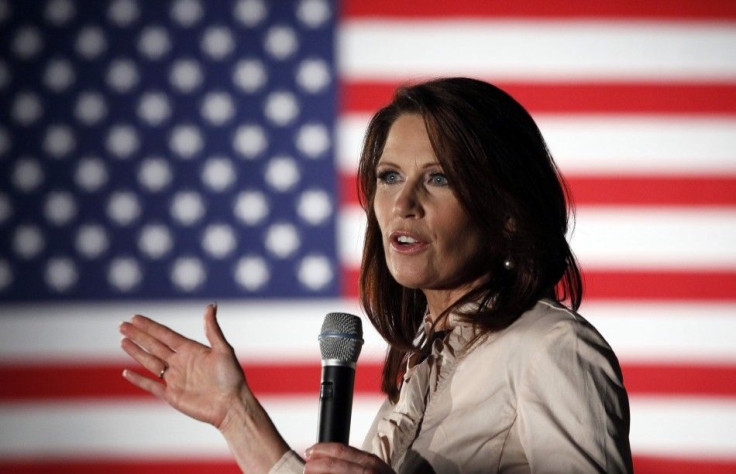 Rep. Michele Bachmann (R-Minn.) is concerned that Obama's heath care policies are going to "literally kill" someone.
The representative took to the House floor on Thursday, urging fellow conservatives to band together and repeal President Obama's Affordable Care Act (widely known as Obamacare) that was passed three years ago. She offered harsh words about Obamacare.
"Let's repeal this failure before it literally kills women, kills children, kills senior citizens," Bachmann said on Thursday. "Let's not do that. Let's love people. Let's care about people. Let's repeal it now while we can."
According to the Maddow Blog, this will be the 37th time Republicans make an effort to kill Obamacare, which was passed three years ago this week. It isn't the only attempt to do away with Obamacare being debated right now. Paul Ryan's proposed Congressional budget would also repeal several parts of the Affordable Care Act, while retaining a few stipulations in the law that make money for the government.
In her speech Thursday, Bachmann also claimed that under Obama's health care policies, citizens are giving up all of their freedoms when it comes to health insurance, all while paying more than ever and receiving fewer services.
"What he demanded and insisted upon is that the government have 100 percent control over health care," Bachmann said. "100 percent control? The American people lose control and what do they get? They get health care, health insurance I should say, that is more expenise than anything they've ever paid for before and they get less for it. What a deal, Mr. President! The American people -- especially vulnerable women, vulnerable children, vulnerable senior citizens -- now get to pay more, and they get less."
Watch a video of Michele Bachmann claiming that Obamacare may literally kill Americans below.
© Copyright IBTimes 2022. All rights reserved.
FOLLOW MORE IBT NEWS ON THE BELOW CHANNELS