Michelle Bachman Quits Anti-Catholic Church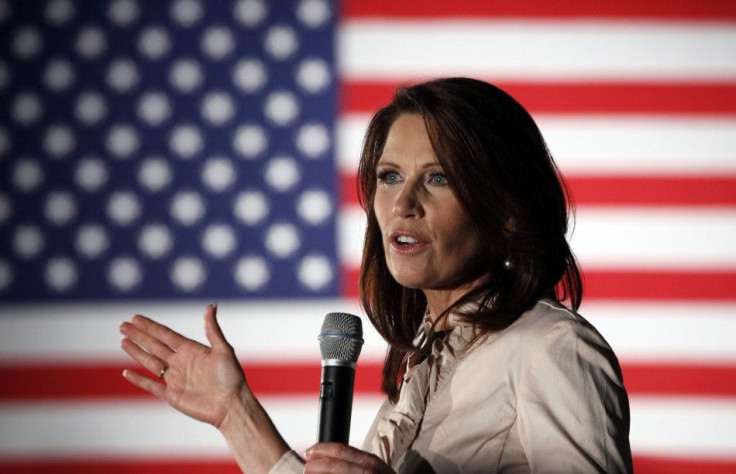 Republican presidential candidate Michele Bachmann has officially quit her church.
According to CNN, the Minnesota congresswoman and her husband, Marcus, cancelled their membership from Salem Lutheran Church in Stillwater, Minnesota, last month, just prior to her formally announcing her presidential bid.
The Bachmans belonged to the church for ten years, according to Joel Hochmuth, director of communications for the Wisconsin Evangelical Lutheran Synod, which is affiliated with the Salem church.
The Wisconsin Evangelical Lutheran Synod has been criticized for its views on Catholicism and the Pope, which they describe as the antichrist.
The denomination's website states: We identify the Antichrist as the Papacy. This is an historical judgment based on Scripture.
Hochmuth noted that the couple asked for their withdrawal "a few weeks before the church council granted the request. They had not been attending that congregation in over two years. They were still on the books as members, but then the church council acted on their request and released them from membership."
The Pastor of the Salem church, Marcus Birkholz, would not comment on the Bachmans leaving his flock.
Congresswoman Bachmann's campaign also declined to comment on the matter, CNN noted.
On Thursday, The Catholic League for Religious and Civil Rights stated that it is regrettable that there are still strains of anti-Catholicism in some Protestant circles.
However, the Catholic group added: We find no evidence of any bigotry on the part of Rep. Michele Bachmann. Indeed, she has condemned anti-Catholicism. Just as President Barack Obama is not responsible for the views of Rev. Jeremiah Wright, Rep. Bachmann must be judged on the basis of her own record.
© Copyright IBTimes 2023. All rights reserved.