Is Microsoft Mimicking Apple? Windows 8 Will Have App Store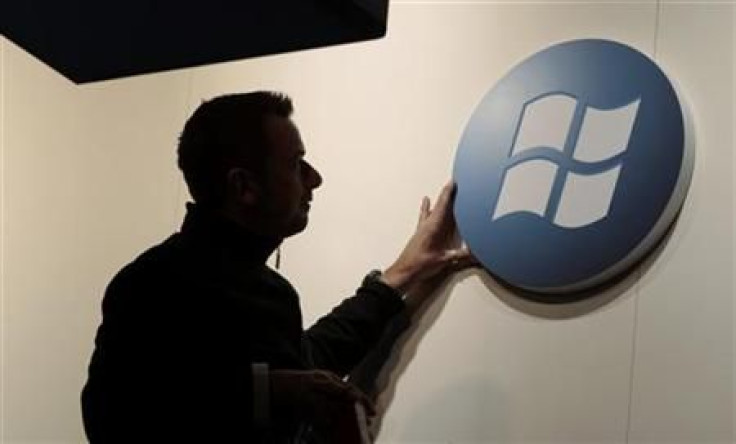 Software giant Microsoft is working on an app store for its coming Windows 8 system. The additional details regarding Windows 8 are expected to be revealed at Microsoft's BUILD Conference in September.
The latest move from Microsoft takes a direct dig at Apple, whose Mac app store has more than 1,000 apps.
Microsoft said its team is working on various areas of Windows 8 including:
* App Compatibility and Device Compatibility
* App Store
* Applications and Media Experience
* App Experience
* Device Connectivity
* Devices & Networking Experience
* Ecosystem Fundamentals
* Engineer Desktop
* Graphics Platform
* Human Interaction Platform
* Kernel Platform
* Licensing and Deployment
* Media Platform
* Reliability, Security, and Privacy
* User-Centered Experience
* Windows Online
* Windows Update
* Wireless and Networking services
Microsoft promises Windows 8 will be the biggest software overhaul to the operating system since Windows 95.
"But so much has changed since Windows 95 - the last time Windows was significantly overhauled - when the desktop metaphor was established," Steven Sinofsky, president of Microsoft's Windows and Windows Live division, wrote in a blog post.
"Today more than two out of three PCs are mobile (laptops, netbooks, notebooks, tablets, slates, convertibles, etc.). Nearly every PC is capable of wireless connectivity. Screen sizes range from under 10" to wall-sized screens and multiple HD screens. Storage has jumped from megabytes to terabytes and has moved up to the cloud," Sinofsky said.
"Most of all, computing is much more focused on applications and on people than on the operating system itself or the data. These changes in the landscape motivate the most significant changes to Windows, from the chips to the experience," he added.
In June, Microsoft had said Windows 8 will have fast launching of apps from a tile-based Start screen, which replaces the Windows Start menu with a customizable, scalable full-screen view of apps.
The Windows 8-based PC will be a new kind of device, one that scales from touch-only small screens through to large screens, with or without a keyboard and mouse, Microsoft said.
In other words, Windows 8 will support both computers and tablets.
Windows 8 is expected to snap and resize an app to the side of the screen to ease multitasking. Meanwhile, the latest Windows would have Web-connected and Web-powered apps built using HTML5 and JavaScript developing languages.
The BUILD conference is expected to take place Sept. 13 through 16 at the Anaheim Convention Center in California.
© Copyright IBTimes 2023. All rights reserved.