Microsoft Signs Deal To Provide Windows 10 To Chinese Government Agencies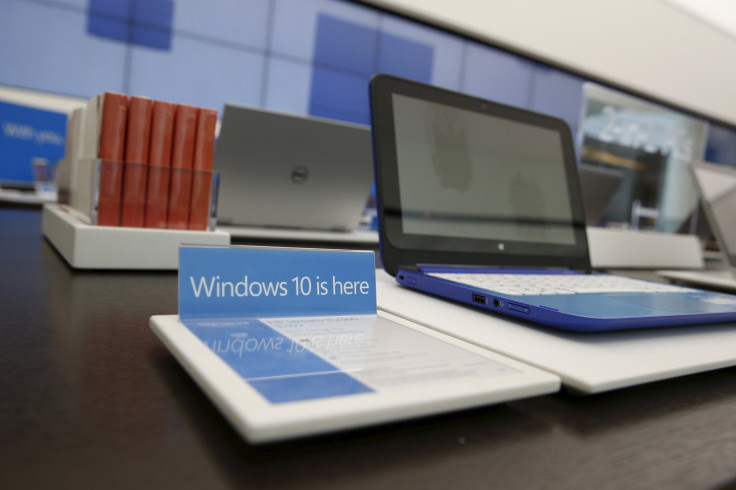 SHANGHAI -- Microsoft is setting up a joint venture with a Chinese state-owned company to develop its Windows 10 software for Chinese government agencies and state enterprises. The move appears to confirm that the Washington state-based company is making progress in its strategy of setting up partnerships in China, which has been wary of allowing foreign technology companies to operate key networks, and previously banned earlier versions of Windows from official computers.
China's Xinhua news agency said the "secure Windows-based operating systems" would help the country defend against cyberattacks, which are "an increasing threat to national security."
However, such deals have also attracted criticism in the U.S., with questions raised about technology partnerships with a government that makes no secret of its hard line on internet freedom, and which U.S. officials have accused of links to cyber-espionage. Microsoft's partner, China Electronics Technology Group Corporation (CETC), is reported to have links to China's defense establishment.
A statement from Microsoft's Windows corporate vice president Yusuf Mehdi said that the new deal with CETC "signals the possibility for new opportunities for Windows 10 in the many government entities in China." As well as government agencies, he said the joint venture would serve "state owned enterprises in key infrastructure fields, such as energy, telecommunications, and transportation."
Mehdi said the deal was "a good example of how we can help governments around the world use the trusted technology they need for their employees, helping them serve their citizens and realize economic growth." He said Microsoft will "maintain ownership of the core Windows 10 technology", and sustain security, while allowing its partners to "build components that plug into our platform".
The new company, C&M Information Technologies, will have registered capital of $40 million, with CETC holding a 51 percent stake, Xinhua reported. It said the firm would "dedicate itself to improving China's software R&D capabilities and helping safeguard the country's cyber security."
Microsoft and CETC earlier announced a "partnership" in September, when China's President Xi Jinping visited Microsoft's campus in Redmond, Washington during his state visit to the U.S.
The latest deal was announced on the sidelines of the World Internet Conference, a forum that China has used to promote its view that the internet must be controlled more tightly. In his opening speech at the event, in the eastern Chinese town of Wuzhen, Xi said freedom online must be based on order, and countries should not interfere in how each other "manages" the internet. He also called for a global system of web governance "acceptable to all." Official Chinese media have said that the current "rules" of the internet are biased towards American domination.
Critics say that under President Xi, the authorities have taken an increasingly tough line on freedom of expression online, drafting a tough new cyber law, introducing rules threatening jail for retweeting posts classified as rumors, and jailing a number of bloggers and civil rights activists for online posts.
However, analysts say Beijing has become emboldened in pushing its vision of a commercially empowered but politically controlled internet since Edward Snowden's revelations about U.S. cyber snooping emerged two years ago. China's new anti-terror law has been criticized in the U.S. for calling on technology companies operating in China to give the Chinese authorities encryption keys and backdoors for access in counterterrorism investigations.
Observers said the latest deal is a sign that U.S. companies are increasingly willing to work with Chinese partners in order to gain access to China's huge market. Cisco, which has been barred from some official contracts in recent years, announced its China business was up by 40% in the third quarter this year. Cisco recently announced plans to invest $10 billion in China, including cooperation on R&D.
However, some have questioned such partnerships. The New York Times recently quoted former U.S. director of national intelligence Admiral Dennis Blair as warning that technology deals with official Chinese partners could compromise U.S. security.
Jim McGregor, China Chairman of consultancy APCO Worldwide, wrote recently that "China now believes it has the market size and the muscle to tell foreign tech MNCs to collaborate and cooperate with Chinese companies if they want a future in China." However, he said international technology executives were "walking a tightrope in China as they balance increasingly aggressive government demands for Chinese partnerships and technology transfers against protecting their own business interests and US security concerns."
McGregor said such companies should be prepared to face increasing U.S. government scrutiny — but he suggested that American companies "have no choice but to pursue success in China, as not doing so could threaten their competitive standing worldwide."
During President Xi's recent visit to the U.S. China's government pledged that it would not sponsor the theft of commercial secrets, but the accord made no reference to political espionage. China has been accused of hacking the U.S. Federal government's personnel computer system, though Beijing has denied any government role in the cyberattack. And five Chinese military officers accused of hacking were last year indicted in absentia in a U.S. court.
China says it is also a victim of hacking — officials said at the World Internet Conference that China had faced 1,600 network breaches in the first nine months of this year, according to Xinhua. At the conference, which was attended by Russian Premier Dmitry Medvedev, Russian web security company Kaspersky Lab also signed a partnership with CETC to work together to combat viruses, and cooperate on big data and cloud computing.
© Copyright IBTimes 2023. All rights reserved.