Microsoft Surface Pro 3 Now Available At Significant Discount On eBay, Ahead Of Surface Pro 4 Release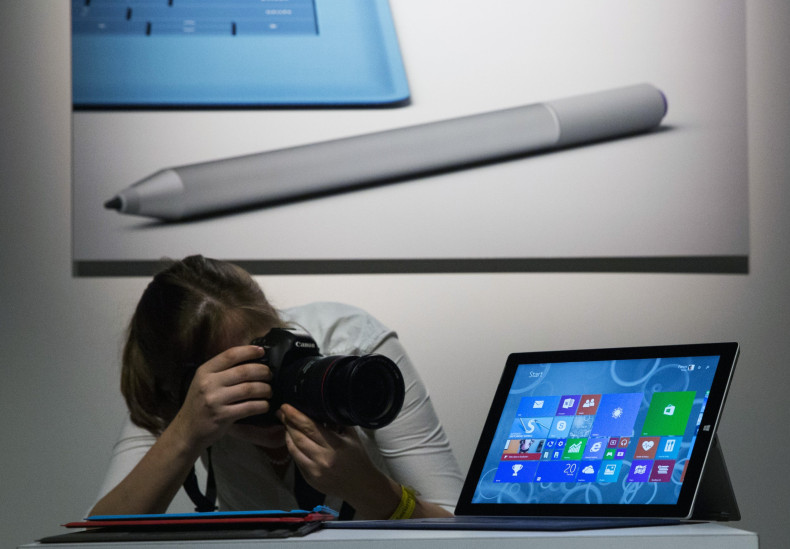 Not long ago, Microsoft unveiled the successor of the well-received Surface Pro 3 tablet. Although the 2-in-1 Surface Pro 4 has not hit store shelves yet, it is available for pre-order at the Microsoft Store. Meanwhile, the original Surface Pro 3's 512 GB variant is available at a significantly discounted price on eBay.
The brand-new Microsoft Surface Pro 3 price has been cut to $1,499.99 on eBay from $1,999, providing buyers with a 25 percent discount. This is a 512 GB model and it is available in limited quantities.
The discounted variant is available in silver hue. Here is the link to order the Surface Pro 3 online from eBay.
Meanwhile, here's a quick summary of the specifications and features of Microsoft Surface Pro 3. This slate comes with a 12-inch ClearType display, packed with 2,160 x 1,440 screen resolution. The aspect ratio turns out to be 3:2. This tablet supports Wi-Fi, Bluetooth and a slew of ports.
Under the hood, the Pro 3 is powered by a fourth-generation Intel Core i7 processor clocked at 1.70 GHz and Intel HD Graphics 5000. The slate is backed by a solid 8 GB of RAM. On the software front, it runs on Windows 8.1 Pro, though it is upgradable to the latest Windows 10.
As far as the exterior design goes, the tablet is housed in a magnesium casing. Moreover, there is a 5 MP primary camera unit, along with built-in front- and rear-facing microphones and stereo speakers with Dolby Audio-enhanced sound.
In terms of memory, in addition to the 512 GB native storage, the slate comes with a microSD card slot for further expansion. Also, according to the technical specification, the Microsoft Surface Pro 3 can provide up to 9 hours of battery life.
© Copyright IBTimes 2022. All rights reserved.