Middle East Countries Wary Of Iran Sanctions Easing, Not Possible Nuclear Weapons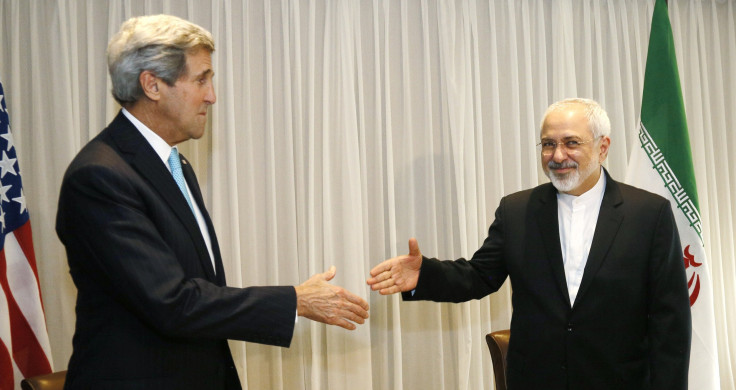 ISTANBUL -- While the U.S. and Israel focus on the implications of Iran developing its nuclear program, some of Iran's regional adversaries are concerned about something else: the power that Iran's economy, unshackled from sanctions by a nuclear deal with the international community, would exert in the Middle East. As negotiations in Geneva inch toward a possible deal in which Iran would freeze its nuclear energy program in exchange for a lifting of sanctions, Iran's neighbors look worriedly at a huge nation that's been isolated from world trade for decades and whose re-entry in it may tip the balance of economic power in the Middle East.
With a population of more than 78 million, Iran is the Mideast's second-largest nation after Egypt and already the second-biggest economy after Saudi Arabia. With almost two Iranians out of three under the age of 30, many of them with higher degrees, the young, well-educated nation could soon turn into an economic powerhouse.
And for countries such as Saudi Arabia, Turkey and Jordan, an Iran released from its current economic restrictions and able to trade freely is a threat, in sectors from mining to the automotive industry. For the governments of those Sunni-dominated nations, those economic concerns also compound ongoing concerns over the growing political influence of Shiite Iran in places such as Iraq and Syria.
Iran has grown into its current size as an economy even under an international isolation that began in 1979, when an Islamist revolution overthrew the pro-Western regime of the Shah and the occupation of the U.S. embassy in Tehran led to the end of relationships with the U.S. Washington and the European Union took an even harsher stance in 2012, when increased sanctions imposed as Iran went forward with its nuclear program helped cause a two-year recession.
U.S. companies are prohibited from trading with Iran, and doing so remains nearly impossible for non-U.S. companies. Any foreign company not owned by a U.S. individual that trades with Iran runs the risk of being blacklisted by the U.S. and excluded from its market.
But that could change if the U.S. and Iran reach an agreement. Recent reports have indicated that U.S. officials are considering putting forward a plan that would restrict Tehran's nuclear capabilities for 10 years in exchange for the easing of some economic sanctions. Analysts and lawyers specializing in sanctions said one of the first parts of the sanction structure to be lifted or eased would be the extraterritorial factor, which allows the U.S. government to punish third-party entities that deal with Iran.
If that happens, Iran would be able to import much-needed Western technology to help modernize the oil and gas sector that dominates its economy -- and use that as leverage to drive an economic renaissance.
Right now, Iran is far behind other Middle Eastern countries in the oil and gas trade. The latest figures released by the Organization of Petroleum Exporting Countries show that Iran produced 2.75 million barrels a day in January, 25,000 fewer per day than in December. Saudi Arabia produced by comparison almost 9.7 million barrels a day.
If Iran comes back in full onto the world oil market, an immediate effect is that Saudi Arabia's industrial ambitions may suffer. Mohamad Aly Ramady, an economist based in Riyadh, said Saudi Arabia is using its revenue from oil and minerals extraction to help jump-start an emerging auto sector. Over the past two years, Saudi Arabia has worked with Indian-owned companies to begin car production in the city of Yanbu, but if Iran were able to export cars, it would hinder potential future sales of Saudi vehicles in the Middle East.
Iran has ranked for years in the top 15 largest car-producing nations, making 1.6 million vehicles in 2011, more than Great Britain and more than double Italy. Renewed sanctions then hit the nation over its nuclear energy program, and the ensuing economic slump slowed car production to just 740,000 in 2013. But Iran has shown it has the ability to make more cars than established industrial powerhouses, and if sanctions were eased it could sell them throughout the Middle East. That could help sink Saudi Arabia's attempt to diversify away from a largely oil-based economy, after the kingdom has invested more than $50 billion in turning Yanbu into an industrial center.
For Jordan, the fear lies more in how a resurgent Iranian economy could translate into more regional clout.
Iran has for years intervened in volatile situations throughout the Middle East, giving cash and weapons to Shiite groups in Yemen, Lebanon, Iraq and Syria. In the latter, Iran initially propped up President Bashar al-Assad, but its intervention has turned into a fight to stop Sunni militias, including the Islamic State group, or ISIS. The humanitarian crisis created by the regime's crackdown with Iranian support has pushed hundreds of thousands of Syrians to flee to Jordan, which is burdening the fragile Jordanian economy.
Like Jordan, Turkey also has a major stake in the wars in Iraq and Syria, and has taken in millions of Syrian refugees since the Syrian civil war began in 2011. But the government is more worried about the possibility of Iran being able again to conduct financial transactions directly, which would cut Turkish banks out of the profitable role of intermediary.
Before the U.S. and EU implemented the latest round of sanctions, Turkey's Halkbank, 75 percent owned by the government, was one of the main hubs for handling Iranian transactions. The few countries that still imported Iranian oil, unable to pay Iran directly, turned to Halkbank to make payments. The Turkish bank is holding on to the cash until it can pay Iranian oil sellers, and lawyers said it is profiting handsomely from millions of dollars in interest. (The central bank's main interest rate in Turkey is now at a relatively very high 10.75 percent.)
A deal with Iran that could end that bonanza for Turkey. But sanctions could remain in place, depending on the outcome of the nuclear talks.
The opposers of any agreement with Iran include many Republicans in Washington and Israeli Prime Minister Benjamin Netanyahu, who will hold a speech before the U.S. Congress next week -- at the Republicans' invitation, not approved by the White House -- in which he is expected to publicly criticize the White House's efforts to broker a deal. Netanyahu has said before that a deal is going to result in Iran developing a nuclear weapon, which Israel would never allow.
"There is a minority in Washington that just does not believe any deal with Iran can be had," said Alex Vatanka, an expert on Iran at the Middle East Institute, a think tank based in Washington. "The problem with this view is that they have not been able to put forth a credible counterstrategy short of military confrontation."
© Copyright IBTimes 2023. All rights reserved.