Before Mike Brown Shooting, Ferguson Police Department Had History Of Misconduct Allegations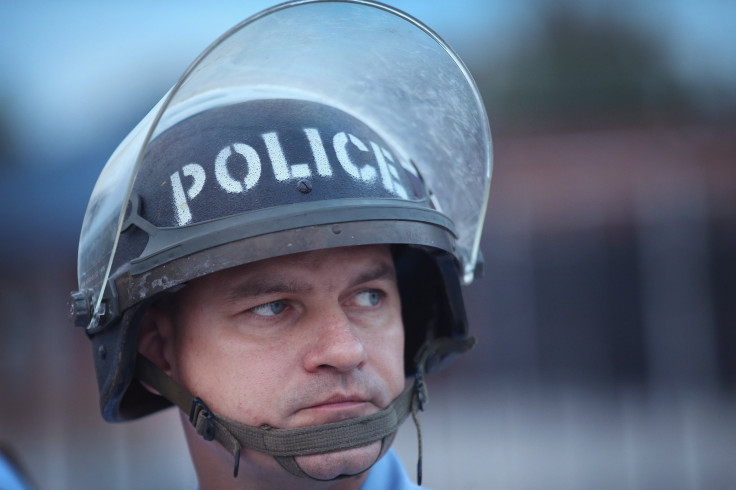 In the months before Michael Brown was shot, what was crime like in Ferguson, Missouri? We don't know because the Ferguson Police Department was one of the 23 law enforcement agencies in the state to have its crime statistics rejected for "major errors in data" by the Missouri Department of Public Safety, the agency that runs Missouri's Uniform Crime Reporting system.
The bungling of the crime statistics was the latest black eye on the Ferguson Police Department, which has been sued twice in federal court for alleged civil rights violations since 2008, court records show. One case was dismissed and a ruling on the other is pending. A civil suit was also filed against the department stemming from a 2009 incident in which a resident was charged with destruction of property because he bled on the uniforms of officers who allegedly beat him, the Daily Beast reported. Arguments in that case are scheduled for December.
About 3.5 percent of Missouri law enforcement agencies who send in crime stats to public safety have seen their most recent submissions rejected, an International Business Times analysis of the data indicated. To put it another way, there are 651 local and county police departments that report crime to UCR. Only 23 had "major errors in data," meaning they were sent back to the departments and cannot be viewed by the public until they are corrected, Kyle Comer, manager of the UCR unit, told IBT.
"There's some sort of discrepancy in the math" for the crime stats to be rejected, he said, such as arrest totals not adding up. Comer wasn't speaking specifically about Ferguson's rejected crime stats.
The police department faced scrutiny over its tactics in dispersing protesters demonstrating in the wake of the Brown shooting, with officers in riot gear throwing tear gas and shooting rubber bullets during protests that had been described as peaceful. It's not the first time the department has been accused of infringing on the rights of those it's supposed to serve and protect.
In March 2008, Andre Porter sued the Ferguson Police Department alleging detectives submitted "erroneous" and "fraudulent" probable cause statements alleging he committed two bank robberies in October 2007. Porter claimed a detective never read him his Miranda rights while he was being interrogated and witnesses to the robbery never picked him out of a live lineup. Porter said the same detective "presented an erroneous probable cause statement to secure an indictment along with prejudice and bias judgment to enhance bail." Porter said another suspect was chosen in a lineup twice by the second bank robbery victim, and a detective "falsified and introduced fraudulent evidence" in the case.
The lawsuit was dismissed by a judge in April 2008 because it didn't "contain any allegations that a policy or custom of the city of Ferguson was responsible for the alleged violations of plaintiff's constitutional rights," court records show. The records indicated Porter wanted to appeal but didn't have the funds to do so.
In December 2013, Eugene McAllister filed a civil rights lawsuit against Ferguson police Officer Eddie Boyd and three members of the St. Louis County Police Department, stemming from a car chase in January 2011 in which officers allegedly used excessive force. McAllister said the officers stopped the car in which he was riding and the Ferguson officer smashed the window near the seat he was occupying even though he had put his hands up, saying, "I give up." Despite his pleas, McAllister alleged the officer "started to grabing [sic] me and pulling and punching me in the head and face and body." He also claimed a dog from a K-9 unit bit him in the arms, head and legs, and he suffered a broken finger from the officer's actions.
The case is pending.
© Copyright IBTimes 2022. All rights reserved.
FOLLOW MORE IBT NEWS ON THE BELOW CHANNELS