Mike Tyson Health: Wheelchair Photo Sparks Concern After Boxing Legend's 'Expiration Date' Comment
KEY POINTS
Mike Tyson was pictured holding a cane at an airport
Tyson had said weeks before my "expiration date is coming"
Sources said it was a sciatica flare up
Boxing legend Mike Tyson's fans are praying for his wellbeing after he was photographed Tuesday in a wheelchair, while holding a cane, at the Miami International Airport.
The photos have left fans distressed since they come weeks after the boxer's comments about death.
Tyson had hosted his therapist, Sean McFarland, who specializes in trauma and addiction on the July 13 episode of his "Hotboxin'" podcast, during which the former said, "We're all gonna die one day of course," before adding, "Then, when I look in the mirror, I see those little spots on my face, I say, 'Wow. That means my expiration date is coming close, really soon'," reported the New York Post.
Weeks prior to being photographed at the airport, 56-year-old Tyson was seen moving around in New York City using his walking cane. However, TMZ Sports reported the athlete was exercising caution because of issues stemming from normal bodily wear and tear.
Focus was driven to his health after fans noticed him limping heavily and using the stick to support his legs, as he made his way from a car to his hotel room. Sources close to him spoke to the outlet about his condition, confirming there was no cause for worry.
"He's dealing with a sciatica flare-up," they said, saying he's dealt with it before. "Nothing serious. Just an occupational hazard for an athlete like Mike."
Tyson has suffered a hiccup or two this year, including the April incident where he repeatedly punched his co-passenger on a JetBlue flight between San Francisco to Florida. However, a month later, San Mateo County's District Attorney Stephen Wagstaffe said no charges will be filed upon request from both the parties involved.
Tyson had returned to the ring in November 2020 to fight Roy Jones Jr. after a 15-year hiatus, which ended in a split draw. The fight was well-received, and there was widespread talk of Tyson and his old rival Evander Holyfield clashing in the ring once again.
However, the fight never happened. In March 2021, Holyfield's team accused Tyson of rejecting a multi-million dollar offer to fight him in May.
"We thought this was a done deal but it quickly fell apart when Tyson's people declined all offers," Holyfield's manager Kris Lawrence told Insider, referring to what could have been the duo's third career face-off, which was to be scheduled at Hard Rock Stadium on the Memorial Day weekend.
"We were negotiating in good faith all along and it appears we just ended up wasting our time," Lawrence added.
In a recent interview with TMZ Sports, Holyfield said there are no chances of a future fight between the two anymore. "Too late now.... I'm done now," he said.
YouTuber Jake Paul has expressed his desire to fight the former heavyweight champion before this year ends, something Tyson was open to. Paul said he would "knock him out" during a podcast interview, reported Marca.
"He's not the same fighter that he once was and he knows that, I think it's a great fight for that exact reason," Paul said.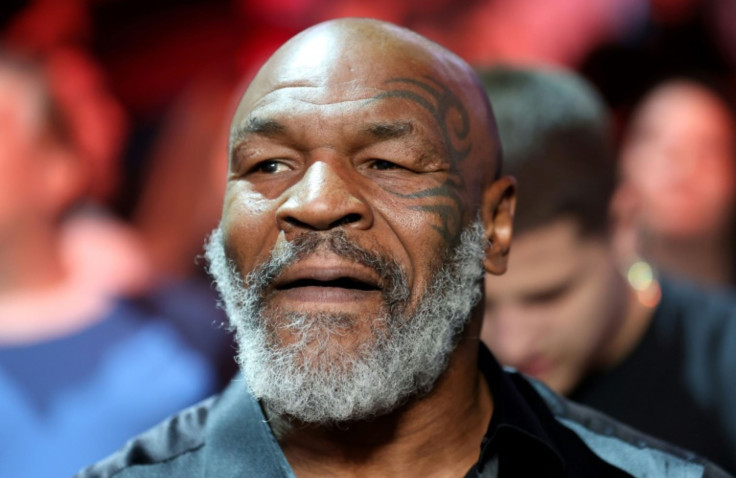 © Copyright IBTimes 2023. All rights reserved.