Mike Tyson On Stem-Cell Therapy Before Return: 'I Feel Like A Different Person'
KEY POINTS
Mike Tyson revealed that he has undergone stem cell therapy ahead of his boxing return
Tyson said he felt like he was a different person after the stem cell session
Boxing fans have started debating whether Tyson's stem cell therapy is considered cheating
Mike Tyson recently opened up about undergoing stem cell therapy, and this has reportedly sparked concerns over cheating ahead of his boxing return.
The legendary "Iron Mike" has officially announced his return and has been publicly showing off his insanely fit physique. The 53-year-old managed to convince a lot of combat sports personalities that he still got it after displaying incredible speed and power in training footages on social media. Among them was MMA analyst and UFC commentator Joe Rogan.
Despite being impressed by Tyson's mitt work, Rogan suggested that the former champ's unbelievable power and movement were not all natural. Following Rogan's comment, Tyson himself revealed that he has undergone stem cell therapy ahead of his comeback.
Speaking on the "Rock the Bells Radio" show on SiriusXM (via Metro), Tyson was asked by rap icon LL Cool J about how he would get back in fighting form in just six to eight weeks. According to Tyson, aside from "eating the right food," cardio workout is so essential for him.
"I would just change my diet and just do cardio work. Cardio has to start, you have to have your endurance to go and do the process of training. Six weeks of this and I'd be in the best shape I've ever dreamed of being in. As a matter of fact, I'm going through that process right now," Tyson explained.
Surprisingly, Tyson unveiled arguably the most important part of his regime – the stem cell therapy. The "Baddest Man on the Planet" said that after having a stem cell therapy session, he felt like he was a different person.
"And you know what else I did, I did stem-cell research. As they took the blood it was red and when it came back it was almost transfluid [sic], I could almost see through the blood, and then they injected it in me. And I've been weird ever since, I've got to get balanced now," Tyson revealed.
"I had stem cell therapy. I feel like a different person but I can't comprehend why I feel this way. It's really wild what scientists can do," he added.
Though technically a stem cell procedure is not considered cheating in boxing and in any sport, some boxing fans have started debating about the subject. After all, whether stem cell really boosted Tyson's resurged abilities, most of the fans believe that "Iron Mike" was just a freak of nature and he will always look special to mediocre people.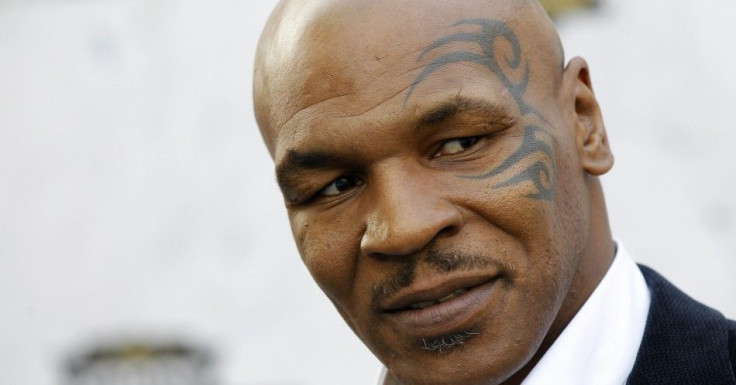 © Copyright IBTimes 2023. All rights reserved.