Mikhail Prokhorov Selling Team: Brooklyn Nets Are Up For Sale, Barclays Center Is Not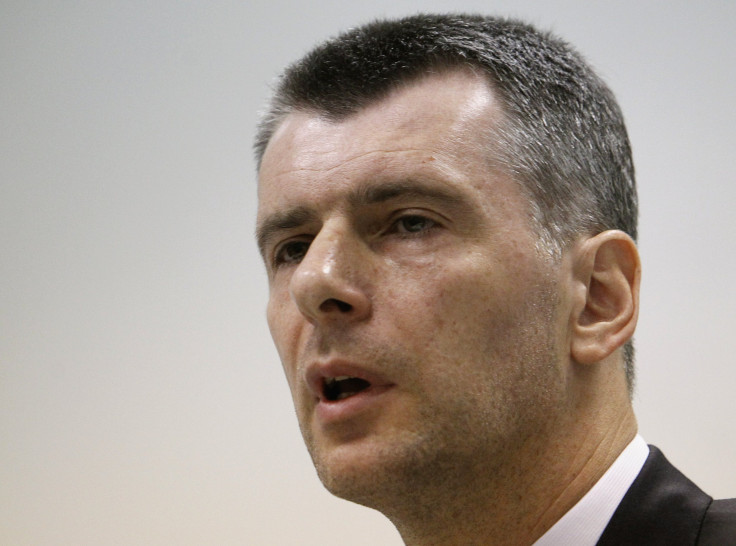 Brooklyn Nets owner Mikhail Prokhorov has hired an adviser to aid in a potential sale of the NBA franchise, according to Bloomberg Business. Russian billionaire Prokhorov owns an 80 percent stake in the basketball team, as well as a 45 percent share of the Barclays Center, but the Nets' home arena isn't for sale, sources said.
"As we have said for many months, ownership is always open to listening to offers -- that's just good business," the Nets said in a statement, according to ESPN. "There is nothing imminent in terms of a sale of any stake in the team."
Prokhorov spent about $225 million when he bought the Nets in 2010 and was instrumental in their move from New Jersey to Brooklyn. He bankrolled an overhaul of the Nets' roster, which ranks first in the NBA this season at more than $90 million. But the Nets have struggled to meet on-court expectations, and sources familiar with the situation said Prokhorov has grown tired of the team's financial deficit, ESPN reports. The Nets lost $144 million during the 2013-14 season, according to Grantland.
Previously, Prokhorov denied on several occasions that he planned to sell his stake in the franchise, though rumors have persisted for months and he and his advisers were gauging interest for a potential sale. Charles Baker, sports and media partner at DLA Piper -- a firm which specializes in the sale of sports franchises -- told International Business Times in December that the Nets could be worth as much as $2.7 billion on the open market. Evercore Partners has been hired to help sell the team, Bloomberg reported.
The Nets were eliminated in the second round of the 2013-14 NBA playoffs. They possess a 16-22 record this season.
© Copyright IBTimes 2023. All rights reserved.