'Mini Lionel Messi' Talks Burden Of Being Compared To Barcelona Star
KEY POINTS
Former Sporting Lisbon star Ryan Gauld revealed how being dubbed as "Mini Lionel Messi" affected his career
Gauld said that being compared to Messi didn't bother him until people judged him because of it
PSG's Kays Ruiz-Atil is also earning comparisons with Messi in Ligue 1
A former Sporting Lisbon player once dubbed as "Mini Lionel Messi" has opened up about the burden of being compared to the Barcelona star.
Ryan Gauld first earned the nickname "Mini Messi" as a teenager. His likeness to the six-time Ballon d'Or winner has led him to success and the club who handed him a chance to prove himself more was Sporting. It was 2014 when Sporting signed Gauld but after nearly 6 years, the once phenomenal youngster is now ready to take a new journey in Farense .
Prior to leaving Sporting, Gauld experience the ugly side of being viewed as the next Messi. In a recent interview with The Guardian from his home at Vilamoura, the 24-year-old revealed how his then promising career turned into a burden over time.
According to Gauld, he was destined for great things but not everything went as planned in Sporting and he felt like people expected more from him.
"I think I'm looked at as a player who had talent but hasn't really shown it yet. They have reason to think that because there were high expectations when I went to Sporting," Gauld said.
The Messi comparisons came after Gauld burst onto the scene at Dundee United as a 16-year-old in 2012. Two years later, Sporting noticed him and signed him via a $3.6 million, 6-year deal with a €60 million ($73.6 million) exit clause. "Mini Messi" had a promising start with the first team but things eventually turned sour. Looking back, Gauld concluded that "there's a good side and a bad side." The bad was the way he was dealt with in the club while the positive side was the fact that Sporting is huge club known across Europe.
When asked about how the comparisons with Messi affected his young career, Gauld admitted that at first, it didn't bother him at all but it became some sort of a burden when people started judging him for that.
"I wasn't bothered by it but it's when you see it on social media, 'This guy was meant to be Mini Messi, look at him now.' All that kind of nonsense. The actual name didn't bother me, it was just when people read that they judged me a little quicker and expected more," Gauld revealed.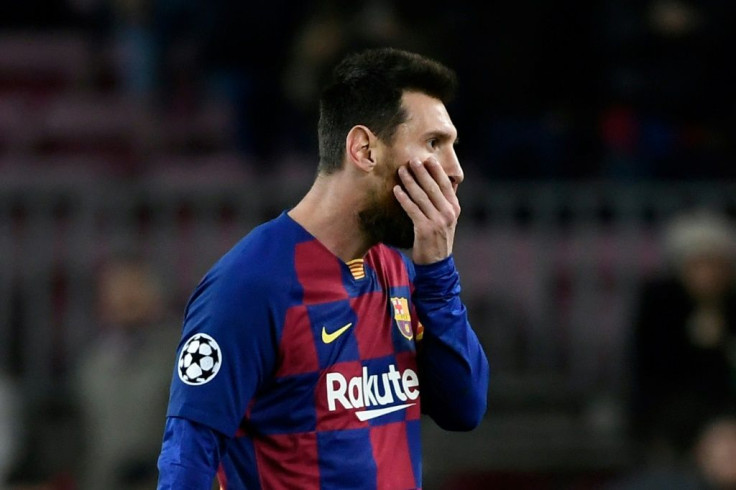 Aside from Gauld, Kays Ruiz-Atil, is also a youngster being compared to Messi. But unlike Gauld, Ruiz-Atil believes he's ready to take on the bigger challenge but his current side Paris Saint-Germain wouldn't let him have his senior debut yet. This has led to the 17-year-old wanting to leaving PSG and open to signing with other clubs.
© Copyright IBTimes 2023. All rights reserved.