Mitt Romney Raises More Money Than Obama 2 Months Running, Sets GOP Record In June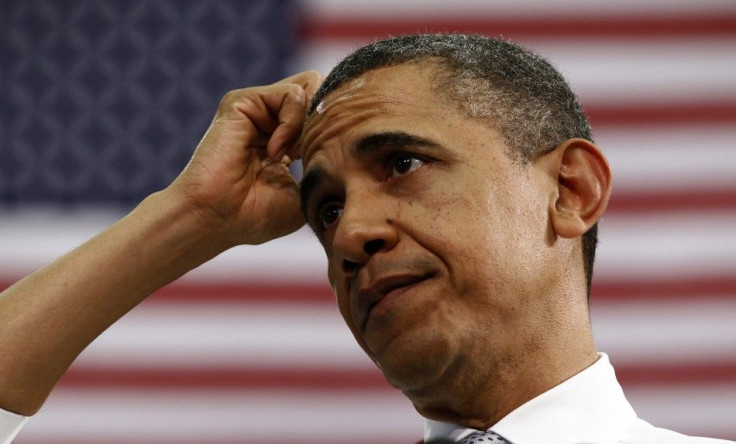 Republican presidential candidate Mitt Romney bested President Barack Obama in fundraising last month, setting a new GOP record at $100 million. Romney's surge is reminiscent of the one then-Sen. Obama scored in September 2008, when he raised $150 million, which remains the record month for any campaign ever.
Romney was able to take advantage of last week's Supreme Court decision upholding Obama's health care law. Romney raised almost $5 million in the 24 hours that immediately followed the 5-4 decision that outraged conservatives all over the nation.
As of June 20 Obama was beating the former governor of Massachusetts by $1.5 million for the month. The Supreme Court's decision came down June 28.
The Romney campaign says much of the June haul came from new donors, with states from coast to coast outperforming their targets, Mike Allen of Politico writes. New York was a gold mine for Romney, and Colorado, Michigan, New Jersey and Ohio all dramatically exceeded expectations.
The Obama campaign would be particularly concerned with Colorado and Ohio, two swing states, being on that list.
The national press secretary for Obama's campaign, Ben LaBolt, responded by telling Politico, Mitt Romney is trying to distract from a week when he took contradictory positions on the freeloader penalty in the Affordable Care Act and we learned more about his offshored finances in Switzerland, Bermuda and the Cayman Islands. Americans are less concerned about how much money he raised to get himself elected and more interested in what he would do after repealing health reform, which he has refused to share.
Romney also beat the president in May, raising $77 million to Obama's $60 million. It's a trend that the Obama camp tries to minimize by shifting the conversation but the president might be worried about.
Earlier this week The Daily Beast obtained the recording from a conference call Obama had with his donors while flying on Air Force One. A special phone on the government aircraft is dedicated to political calls that are paid for by the campaign, according to The Daily Beast.
The majority on this call maxed out to my campaign last time. I really need you to do the same this time, the president said in a way the site describes as highly unusual. I'm asking you too meet or exceed what you did in 2008...Because we're going to have to deal with these super PACs in a serious way. And if we don't, frankly I think the political [scene] is going to be changed permanently...the special interests that are financing my opponent's campaign are just going to consolidate themselves. They're gonna run Congress and the White House.
The Daily Beast says it got the recording from one of Obama's contributors. It describe the president as pleading and said Obama sounded like a dog-tired idealist forced to grapple painfully with hard reality.
© Copyright IBTimes 2023. All rights reserved.
FOLLOW MORE IBT NEWS ON THE BELOW CHANNELS