MLB Rumors: Future Hall Of Famer's Wife Clarifies, Amends Misleading Retirement Post
KEY POINTS
Albert Pujols has no immediate plans of retiring at 41
Pujol's Wife, Deidre, edited her IG post and explained she was backing his husband for the coming season
Pujols could continue playing until his late 40s
Albert Pujols of the Los Angeles Angels is already 41, and it may only be a matter of time before he announces his formal retirement from professional baseball.
That thought is in the air and most were led to believe that the 2021 MLB season would be his last hurrah.
Pujol retiring after this coming MLB season gained more noise after the wife of the 10-time All-Star put up an Instagram post that appeared to hint at an impending retirement.
Below is the official post from Deidre Pujols' Instagram.
"Today is the first day of the last season of one of the most remarkable careers in sports! I'm talking about my husband, Albert Pujols, who since the time he was a child would eat, sleep and breath this sport. I have had the privilege to walk out 23 years of this baseball journey and it is with such a full heart that I speak a blessing over him as he finishes this good race!"
At first glance, anyone would easily think that this was meant to say that Pujols would be calling it quits after the 2021 MLB season. It coincides with the end of his 10-year $240 million contracts since leaving the St. Louis Cardinals in 2011.
Probably aware that it sent the wrong message, Deidre added a statement at the start of the post, all in caps that read:
"THIS IS NOT AN OFFICIAL STATEMENT OF PUJOLS RETIREMENT IM SIMPLY SENDING MY HUSBAND WITH BLESSINGS INTO 2021 SEASON!!"
After setting things straight, it appears the future of the two-time World Series champion has yet to be determined, the Los Angeles Times reported.
Hence, for now, Pujols will continue to play for the Angels until the time is ripe for him to call it a career.
Looking at his accomplishments, there is no doubt that the three-time NL MVP has already accomplished a lot in his decorated MLB career.
In a previous post, it was reported how Pujols has hardly shown any indication that he is tired of playing baseball.
Although other MLB teams are unlikely to pick him up once he is done with the Angels, it was mentioned that he could follow the lead of Manny Ramirez.
The 47-year-old Ramirez continues to play professional baseball in Taiwan and feels he still has a lot to offer. In the case of Pujols, it would not be surprising if this is also on his mind.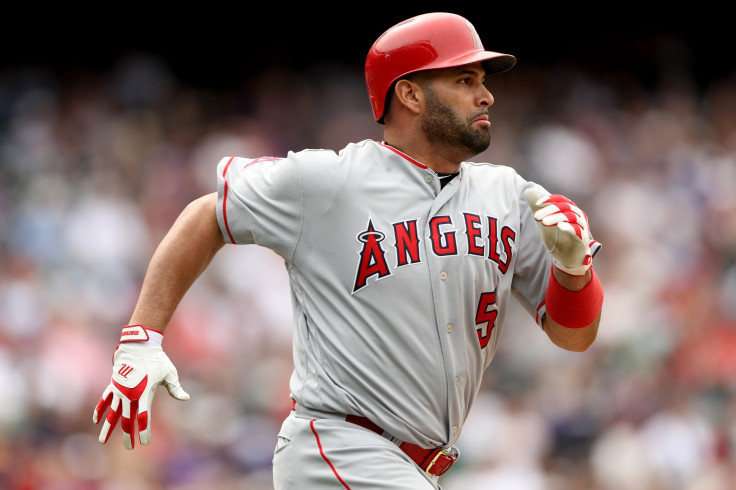 © Copyright IBTimes 2023. All rights reserved.