MLB Season 2022: New Playoff Format, Expansion Explained On Opening Day
Major League Baseball added playoff expansion in the latest collective bargaining agreement, changing the format of the postseason. With 12 teams set to make the 2022 MLB postseason, winning the division no longer means an automatic trip to the division series.
Under the new format, three division winners and three wild-teams from both the American and National leagues will clinch a playoff berth. The two division winners with the best record in each league get a bye and home-field advantage the division series. The four other playoff teams in each league will compete in a wild-card series.
No longer is there just one wild-card game in each league. Each team in the wild-card round plays a three-game series with a trip to the division series on the line. The team with the better record in each wild-card series has home-field advantage for the entire round.
The teams that received a bye to the division series will get home-field advantage against the teams that survived the wild-card round. The No. 1 seed will play either the No. 4 or No. 5 seed. The No. 3 and No. 6 seeds meet in the wild-card round for a division series matchup with the No. 2 seed.
The No. 3 seed will be the division winner with the worst record.
After the wild-card round, the MLB playoffs will remain the same. The ALDS and NLDS are five-game series. The league championship series and World Series will be the best-of-seven games.
If the new playoff format was implemented last year, the eventual champion Atlanta Braves would've been forced to play an additional series on the way to the World Series. In the AL, the Chicago White Sox would've been relegated to the wild-card round.
Fourteen teams reached the postseason during the pandemic-shortened 2020 season. Despite the one-year expansion, the Los Angeles Dodgers and Tampa Bay Rays still met in the World Series with the two best records in all of baseball.
The league had been pushing for a permanent 14-team playoff format during the lockout before settling with the MLB Players Association on 12 teams.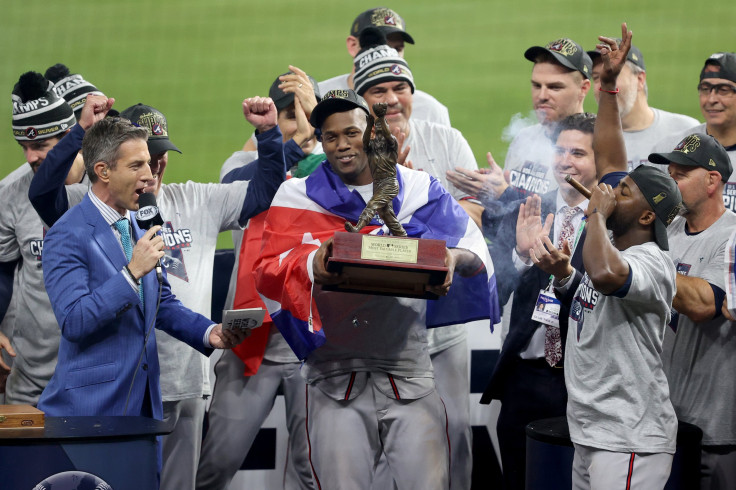 © Copyright IBTimes 2023. All rights reserved.