MLB Standings 2022: Wild-Card Update, Braves And Blue Jays Lead NL, AL Race
About half of MLB teams are still in the playoff hunt after the trade deadline because of the expanded postseason format. The American League Wild-Card standings are often changing, but only a handful of teams appear to be in the hunt for a National League Wild-Card spot.
The Toronto Blue Jays (58-46), Seattle Mariners (57-49) and Tampa Bay Rays (55-49) are the AL wild-card teams with close to 65% of the 2022 regular season complete. The Atlanta Braves (63-42), San Diego Padres (61-46) and Philadelphia Phillies (56-48) are atop the NL wild-card standings.
The St. Louis Cardinals (55-48) are a half-game behind the Phillies for the third wild-card spot. The next closest team is the San Francisco Giants (51-54), which trail the Phillies by 5.5 games. With a 3-11 record since the All-Star break, the Giants are long shots to make the playoffs.
The Braves are three games ahead of the Padres and 6.5 games in front of the Phillies. The team that finishes atop the wild-card standings will have home-field advantage in the wild-card round of the playoffs.
Atlanta is still in contention to win the NL East. The defending World Series champions are 3.5 games behind the first-place New York Mets. The Cardinals are only 1.5 games behind the Milwaukee Brewers (57-47) in the NL Central.
San Diego was the most active buyer at the trade deadline. The Padres acquired superstar outfielder Juan Soto, first baseman Josh Bell and closer Josh Hader.
The top AL wild-card teams, on the other hand, have little to no chance of winning a division title. The Blue Jays and Mariners are 11 games out of first place in the AL East and AL West, respectively.
Toronto is two games ahead of Seattle and three games in front of Tampa Bay. Four teams are within striking distance of the Rays.
The Cleveland Guardians (54-50) are one game behind Tampa Bay. Up next in the standings are the Baltimore Orioles (54-51) and Chicago White Sox (53-51), which are only separated by a half-game. The Boston Red Sox (53-53) are one game behind the White Sox and three games behind the Rays.
Seattle made one of the biggest splashes at the trade deadline, acquiring starting pitcher Luis Castillo from the Cincinnati Reds. Toronto added second baseman Whit Merrifield in hopes of maintaining its spot as the first AL wild-card team.
The Guardians and White Sox are only one and two games, respectively, behind the Minnesota Twins (55-49) for first place in the AL Central.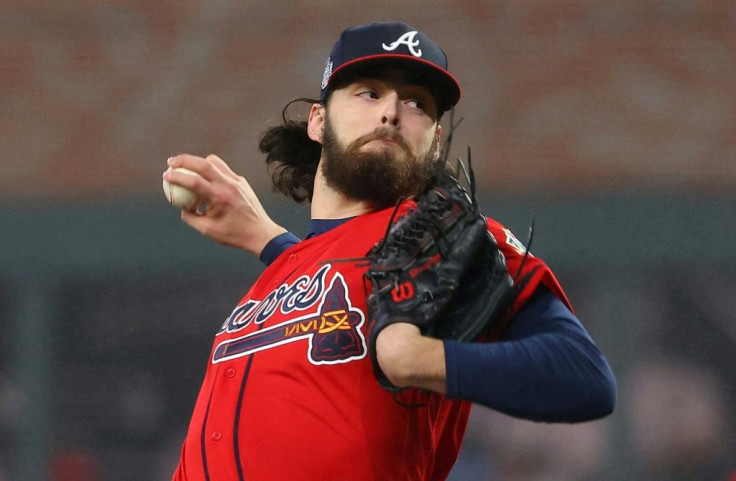 © Copyright IBTimes 2023. All rights reserved.