MLB Trade Deadline Rumors: Multiple All-Stars To Be Dealt? Mets, Dodgers, Orioles In Trade Talks?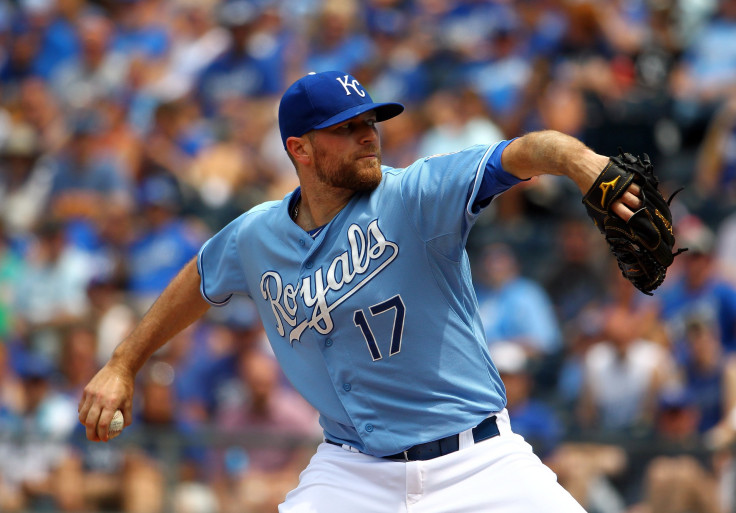 Drew Pomeranz became the first 2016 All-Star to be dealt when the Boston Red Sox acquired him on July 14, but he likely won't be the last. Some of MLB's top players are available, and they could find themselves on new teams before the trade deadline.
With July 31 falling on a Sunday this year, the deadline has been moved to Aug. 1, giving teams an extra day to decide whether they are going to be buyers or sellers. Many teams are unwilling to give up on the season yet because of the second wild-card spot.
For a few teams, though, the playoffs are clearly out of reach, and they are hoping to get something in return for their top trade assets.
Jonathan Lucroy
It's going to take a lot for a team to acquire Lucroy. An All-Star in 2014 and 2016, he is hitting .300 with an OPS of .847, which is second in MLB among all catchers. Lucroy is making just $4.25 million this year, and he's set to earn $5.25 million next season in the final year of his contract.
But FOX Sports' Ken Rosenthal reports that the consensus around the league is that the Milwaukee Brewers will deal the 30-year-old.
The Cleveland Indians could be interested in acquiring Lucroy as they look to win the AL Central for the first time since 2007. Their catchers have produced the worst OPS (.508) in all of baseball. The Mets rank fourth with a .612 OPS from the position.
Wade Davis
The reliever played a major role in the Kansas City Royals' consecutive trips to the World Series, posting an ERA under 1.00 from 2014-2015 while recording 20 saves and 51 holds. But the Royals will likely miss the postseason in 2016, potentially making Davis available. Davis is signed through the 2017 season, so the Royals might not deal him unless a team is also willing to take on one of their undesirable contracts.
The five-year, $70 million contract that Kennedy signed this offseason is looking worse each day, considering his ERA is up to 4.41 and he has nine losses on the year. The Dodgers need rotation help, and they might be willing to take the risk if they can land a two-time All-Star and one of baseball's most dominant pitchers. In 173 innings over the last three seasons, Davis has a 1.09 ERA with 219 strikeouts.
Andrew Cashner
Cashner didn't make the All-Star team this year, and he's never been acknowledged as one of baseball's top pitchers. The 2016 season has been the worst of his career, going 4-7 with a 4.76 ERA. But that hasn't stopped multiple teams from pursuing the San Diego Padres' pitcher, who is expendable in the final year of his contract.
According to ESPN's Buster Olney, contending teams view Cashner in a "swingman" role with the ability to pitch both out of the bullpen and in the rotation. Talks involving Cashner could go all the way up until the trade deadline. Cashner's best season came in 2014 when he had a 2.55 ERA in 19 starts.
© Copyright IBTimes 2023. All rights reserved.