Model S In Norway: Nearly 60% Of Zero-Emission Vehicles Bought In Norway Last Year Were Nissan Leaf Plug-Ins, Tesla Accounted For 25%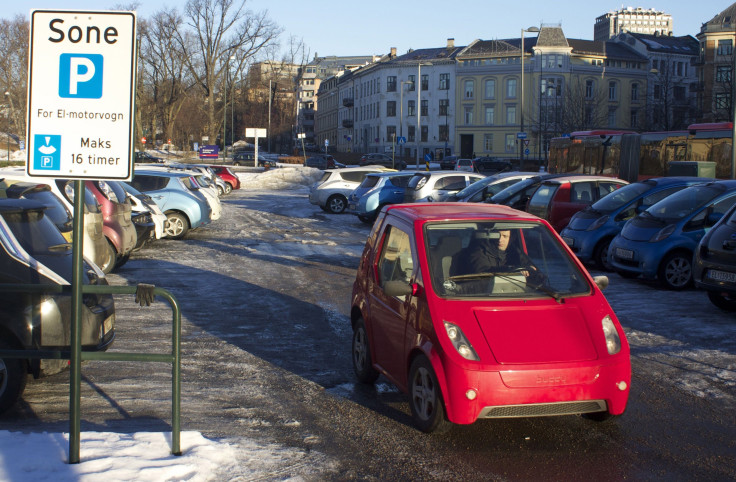 Annual new car sales figures in Norway are out and they show that the country that offers the world's most enticing incentives for green-car buyers doubled zero-emission vehicles on its roads last year, to 7,885 vehicles. That's 5.6 percent of all passenger cars and light trucks bought in 2013.
By comparison, the market share of zero-emission plug-in electric vehicles in the U.S. stands at less than 1 percent. While electric cars worldwide largely depend on fossil fuel for their battery charges, they are more environmentally friendly than cars that have internal combustion because they don't have exhaust pipes churning out carbon monoxide and micro-particles that cause respiratory problems when emitted in large concentrations, such as in dense urban environments.
Norway's generous tax breaks for electric vechiles has led to a relative boom in EVs there, but they still make up a small (but growing) share of the total market. The incentives also raise questions about the viability of EVs. Would Norwegians buy as many of them them if they didn't receive special treatment? How would EVs fare without government nudges?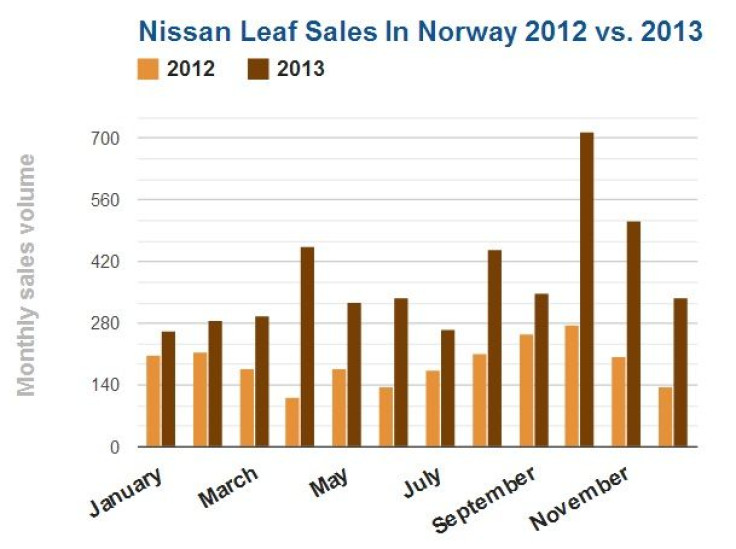 The Nissan Leaf continues to capture the largest portion of the ZEV (zero-emission vehicles) market in Norway, the only country in the world where government incentives make EVs less expensive than their comparable fuel-burning counterparts and that offers other perks, namely free parking and ferry rides and a lower annual registration and inspection fees.
Nissan Motor Co. Ltd. (TYO:7201) has seen sales of its Leaf plug-in compact city car, the best-selling all-electric vehicle ever, explode in Norway thanks to the government incentives that makes its Leaf cheaper than its closest internal-combustion-engine competitor, the Volkswagen Golf. The Golf is still the best-selling car in Norway overall, but in December the Leaf fell into second place for the first time. Just over 58 percent of all EVs bought in Norway last year were Leafs.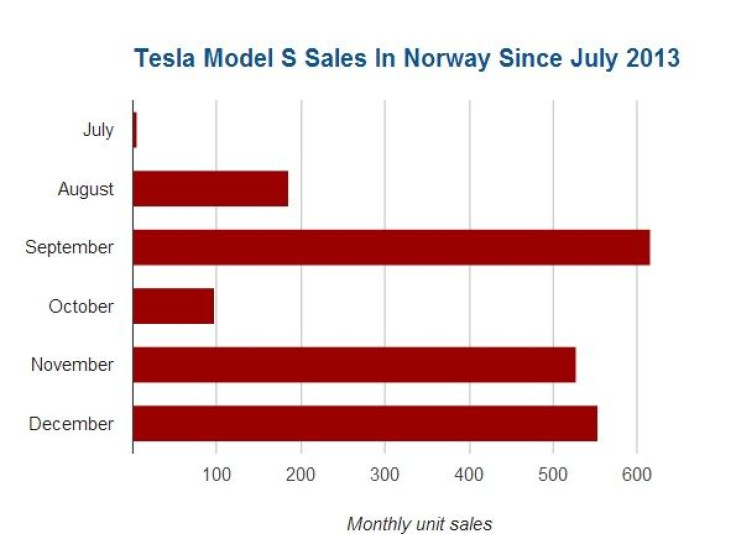 The Model S luxury electric sedan by U.S. boutique electric carmaker Tesla Motors Inc. (NASDAQ:TSLA) has made significant bounds in Norway since the car went on sale en force in August. Despite a supply hiccup in October Tesla managed to deliver 1,983 units last year, most of them in September, November and December. That represents about a fourth of all EVs bought in Norway last year.
This makes Norway Tesla's largest overseas market right now. The reason is simple: Norway is the only market where the Model S costs significantly less than comparable luxury fuel-burning cars. While buyers are eligible for tax breaks in the U.S. for buying EVs, in Norway, EVs are exempt from hefty government taxes and fees that are characteristic of countries with high consumption taxes and a large social safety net.
© Copyright IBTimes 2023. All rights reserved.